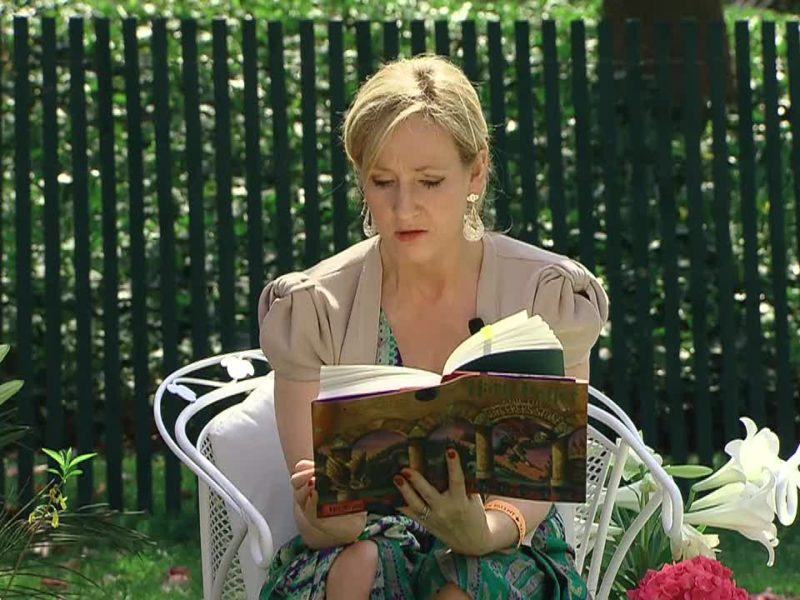 EDINBURGH – Continuing her trend of making proclamations about her characters' personal lives, Harry Potter author JK Rowling announced this week that her titular boy wizard voted "remain" in the UK's 2016 Brexit referendum.
"Just because the Minister of Magic is an authoritarian dictator and no one seems to have a problem with it in the books, doesn't mean the characters don't support a free and fair democracy," Rowling told reporters on Sunday.
According to Rowling, Harry and his wife Ginny apparated to their polling station just after tea, leaving the children with Ginny's parents (who had voted earlier in the day) and firmly marked his ballot with "remain a member of the European Union."
"That's good to know I guess," said die hard Harry Potter fan Natalie Ronson. "I mean, I don't really care, but it's better than the time she tweeted that all wizards only have seven toes."
"It's important my readers know that I'm woke AF," Rowling told reporters. "The world of Harry Potter is incredibly intersectional, but it's not like I could have put that information anywhere in the thousands of pages of Harry Potter books and film scripts I've written."
This is the latest announcement from Rowling, who informed fans earlier this year that Colin Creevey's patronus was a trans pride flag, Crookshanks was in a polyamorous relationship with three other cats and one dog, and Minerva McGonagall converted to Judaism in the summer between books 2 and 3.
Rowling also made waves on World Leprosy day after tweeting: "Happy World Leprosy Day! #GinnyHadLeprosyThisWholeTimeItJustNeverCameUp"
At press time, Rowling has just taken out a full-page ad in the Guardian to reveal that anti-vaxxers make Harry's scar prickle.