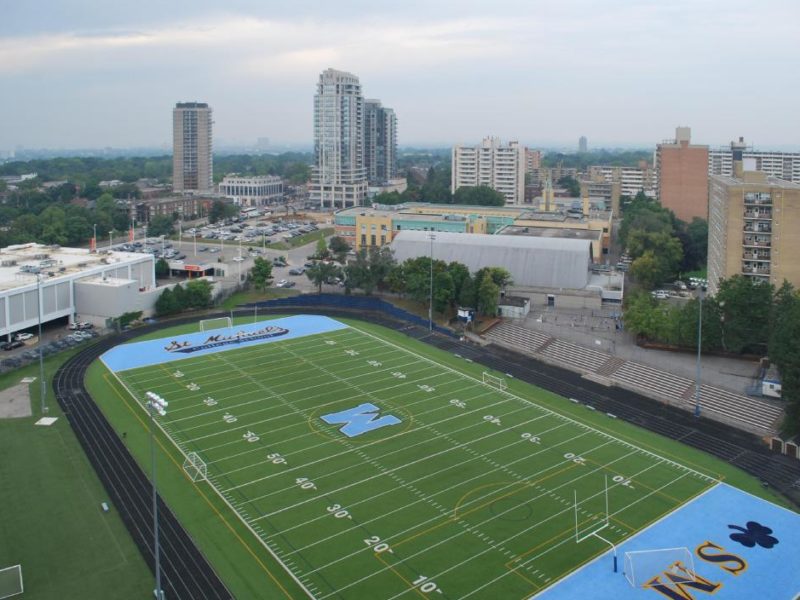 TORONTO — Following a police investigation into graphic reports of sexual assault among the students at St. Michael's private Catholic boys school, the faculty as well as some parents insist they'll be more strict regarding concealing such incidents in the future.
"St. Michael's is shocked that an elite and insulated institution for boys would produce this kind of behaviour," explained Father Basil Donaghue, spokesman for the Basilian Fathers religious order which runs the school. "We would appreciate if the media would stop sticking their noses into these incidents that we are trying so hard to sweep under the rug."
With a third assault being investigated by police, most St. Michael's parents' were outraged. However, several vocal parents reflected on the types of scandals they once faced when they attended the elite school.
"When we were kids, we didn't have all this social media," explained exasperated parent Thom Bradleywell, 38. "It was easier for us to keep things quiet when we ganged up to assault one of our classmates. I guess our boys will just have to show more restraint next time, and only brag about it in person."
"I mean, instagram is the real problem," Bradleywell added. "Couldn't they have at least privately snapped it to one another?"
Other parents were quick to blame the media for uncovering all the trouble their sons had perpetrated. "Back in our day, lowly journalists knew to keep their noses out of the affairs of the city's future leaders," said St. Michael's alumnus Landon Arlingford, 45. "But at least now I'll be able to teach my boy a valuable lesson about calling any bad press 'fake news', which will prepare him for his future career in politics."
The faculty of St. Michael's have assured law enforcement that they are holding assemblies specifically aimed at teaching students more effective ways to not report hazing. They have also reaffirmed the proper tiers of athletes who should be above getting reported on, namely "anyone on the top two lines, or who seems likely to bring the school another CISAA medal".
As for addressing the assaults themselves, Father Donaghue assured reporters it will be dealt with. "As part of the Catholic diocese, we have a great deal of support when it comes to covering up this type of scandalous incident."
At press time, St. Michael's has changed their school motto from "Teach me goodness, discipline, and knowledge" to "Suturas adipiscitur" (Snitches get stitches).