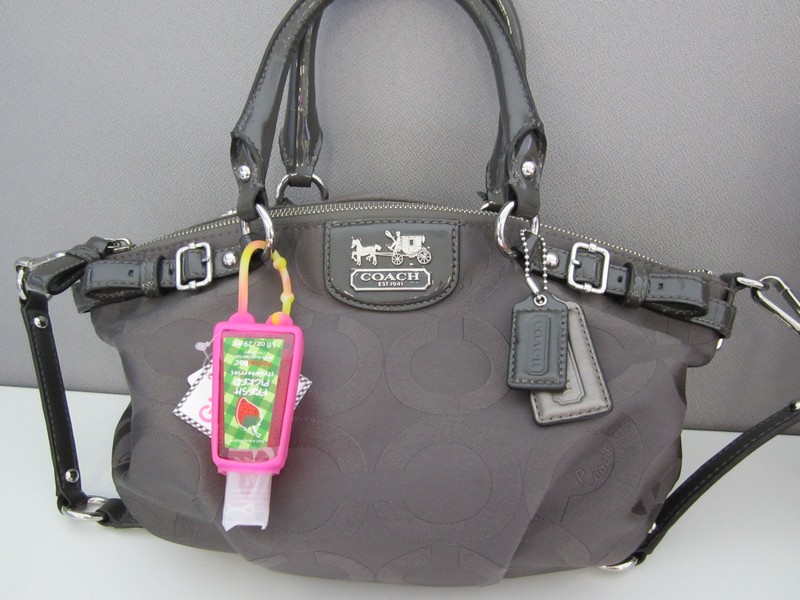 EDMONTON – In an alarming new report from the Public Health Agency of Canada, one handbag embellished with several hand sanitizer keychains has become the nation's only hope against an impending contagious disease epidemic.
"We urge all Canadians to be patient and calm while we attempt to ration this miracle gel to everyone in the country," Health Minister Ginette Petitpas Taylor said at a press conference earlier this week. "I cannot stress how important this hand sanitizer is compared to others we have studied; its primary advantage being that it is dispensed from an adorable holder shaped like a panda."
Ella Camhoots, the owner of the ostentatious grey Coach purse attached to the travel-size hand sanitizer that would single-handedly save millions was not surprised when notified about the critical nature of her accessory's accessory.
"Honestly, I've been expounding of the benefits of these little guys for years," Camhoots said smugly. "I never leave my house with at least eight of them dangling from my bag because you never know when the family might go out for ribs or when the family will be quarantined with a sick traveller on an international flight."
The outcry has been panicked and borderline violent once the public learned that their only means of survival of many infectious agents belongs to a 32 year old substitute teacher living in Alberta. Many have attempted to bribe and a few have even coerced Camhoots in order to receive sacred immunity.
"Truly I am flattered for all this attention, I mean that's why I chose to carry an inappropriate amount of these alcohol-based fruit scented pieces of shit on me in the first place," Camhoots paused to diddle the rubber and plastic holders. "But you guys can just buy them for like $5 at Bath & Body Works… and if they ask, yes I am actively looking for a sponsorship."
At press time, PHAC would not disclose how Camhoots' antiseptic differed from other options readily available to consumers, only to say that it had something to do with the "spunk, moxie, and nerve" she imbued into each bottle.