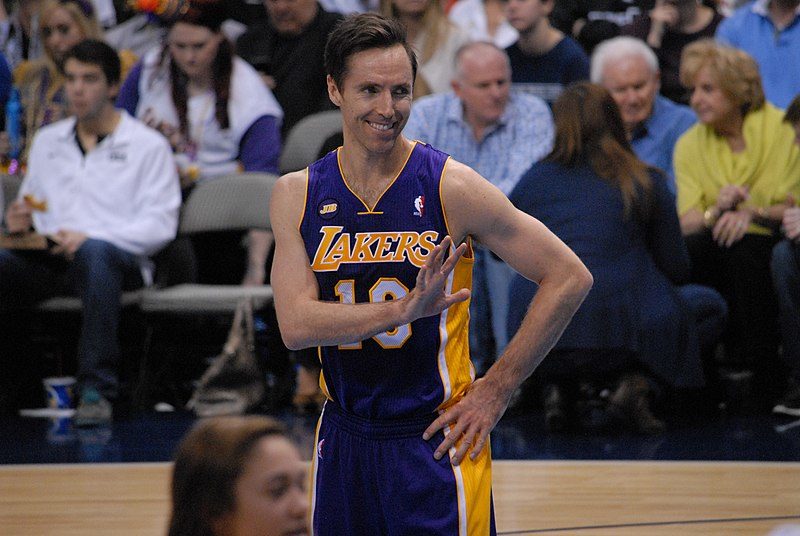 SPRINGFIELD, MASSACHUSETTS – This Friday, Canadian basketball icon Steve Nash will be enshrined in the Naismith Basketball Hall of Fame and the honour has inspired hundreds of Nash's countrymen from coast to coast to also strive for greatness without completing their ultimate goal.
"The real dream for any NBA player is to win a championship," Reggie Wallace, a high school basketball coach from Nash's hometown of Victoria, BC, said. "For Steve to receive this honour with only two MVPs, eight All-Star game appearances, ranking third all-time in assists and zero championships is special."
Some diehard fans argue that Nash has technically won two NBA championships in 2017 and 2018 for his work as a player development consultant for the Golden State Warriors. However Wallace was not convinced, "I think those tacked-on championships sends the wrong message to the kids. I think it's important for them to know that failing to complete what you have worked your entire life for can sometimes get you a bright orange jacket."
Nash's inability to carry a team past the Western Conference finals has inspired more than just Canadian basketball players and fans. Canadians with no interest in the sport whatsoever have also been buoyed by the former point guard's insufficient playing career.
"If Steve Nash can make it into the Hall of Fame without a championship from his playing days, it makes me think I can do something great one day too like settling for less," said Debra Skinner, mother of three, while staring absentmindedly out the window at her husband in the driveway refusing to pass the ball to their children.
Ahead of the ceremony, Nash told reporters, "As an athlete that competed at the highest level, I'm proud that to a leave behind a 'winning isn't everything' legacy. I hope all Canadians, and Canada as a nation, can look to my career as a source of inspiration to be just good enough and not to shine too bright."