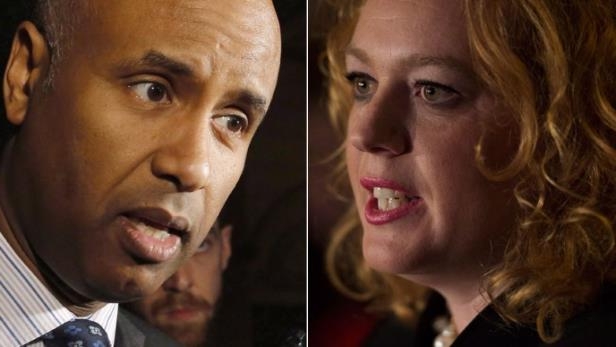 OTTAWA – After an incident in which he called Ontario's new attitude to asylum-seekers "not Canadian" federal Immigration Minister Ahmed Hussen has issued a formal apology, admitting that treating refugees like shit is pretty on brand for the country.
In his apology, directed to Ontario Minister of Children, Community and Social Services Lisa MacLeod, Hussen acknowledged that Canada has a long and storied history of being dicks to refugees.
"While I believe the Ontario government is guilty of fear-mongering and not doing their part to help asylum-seekers, I have to admit that such tactics have been an essential part of Canadian foreign policy since Sir John A Macdonald first saw someone fleeing from their homeland and accused them of trying to steal his whiskey."
"When making my previous statement, I neglected to consider the many instances Canada has let refugees down," Hussen, a refugee himself, continued. "Such as in the 1940s, when the Canadian government turned away thousands of Jewish refugees, and also last week, when we gave a refugee $800 a month to live on in Toronto."
MacLeod was gracious in accepting Hussen's apology. "I am glad the Minister has come to his senses and realized the Ford government is merely carrying on the proud Canadian tradition of being total douches to the people that need our help. In the future, I trust he will defer to more knowledgeable voices. After all, who is he to condemn this country's approach to immigration issues – he wasn't even born here."
Hussen closed his statement with a note that the Trudeau government holds the record for "most refugee-related apologies for the actions of previous governments". Reports indicate the Prime Minister's office has already started drafting the apology a future government will have to give for what will be known as the 2018 American Refugee Crisis.