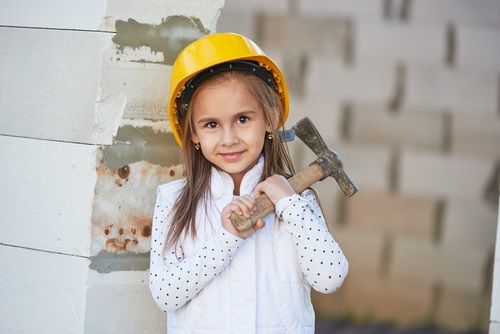 TORONTO – The Ontario PC government is calling on elementary and high school students to learn valuable construction skills since his government recently cut the $100 million school repair fund.
Premier Doug Ford said that students from JK to grade 12 will be asked to pitch in to repair a school's broken window, replace a water-damaged wall, or fix a dysfunctional breaker system.
"Friends, we have found a cost-effective way to ensure that our children will receive the best education given our budget restraints," Ford touted in a recent announcement. "This is a great way our kids can learn a trade or technical profession so long as they bring their own tools, equipment, and maybe a cement mixer or two."
The Ministry of Education explained that, since requiring students to pitch in on repairs is a part of an interactive vocational curriculum, there is no need to adhere to strict international child labour laws.
"There's so much an 8-year-old can learn with a nail gun," added Education Minister Lisa Thompson holding the tool along with roof shingles. "There are so many repairs that are needed and a students are best fitted for the job given their tiny fingers and ability to get into those hard to reach crawl spaces. Plus, we'll make it fun for kindergartners to remove asbestos all by themselves."
Students in grades 3, 6, and 9 will be given standardized physical labour tests including whether they can hammer in a nail to operating heavy equipment which they will be required to pass before graduation. Grade 10s will be required to pass a construction lingo literacy test.
The provincial government hopes this on-the-job-learning will help reduce the $15 billion backlog in needed repairs left by previous governments and to weed out weaker students who can't handle a jackhammer.
A recent poll on cuts to the Ontario's education system has shown strong approval among bullies and future high school dropouts who just want to see their teachers get fired.