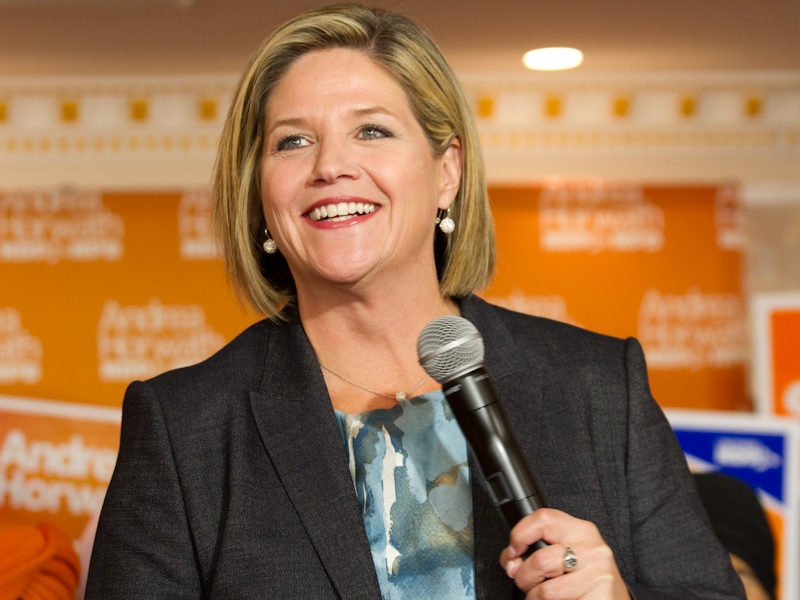 TORONTO — With just hours before voters finish casting their ballots in the Ontario election, the NDP's leadership has appealed to those seeking to prevent a PC win to make a strategic choice of already living in a sparsely populated area in Northern or Western Ontario.
NDP's supporters, who are largely concentrated in urban areas and therefore tend to win fewer seats per vote than more geographically diffuse PC voters, are being urged to consider making their vote count by having long before the election established residency in a less populated riding.
"The time has come for us to prevent the loss of Ontario's progressive legacy by making the decision 3 or 4 years ago to move out to some nice farm outside Orilla or Sarnia" NDP leader Andrea Horwath told supporters.
The campaign, launched this week via social media and door-to-door mailers, lays out the numerous benefits of already living somewhere in Ontario where your vote will actually matter.
"Just imagine if you already lived in a nice 3-bedroom house in Kanata," the NDP website outlines, "then not only would you have a paid-off mortgage, but the NDP's lead in some polls would mean they actually win something, as opposed to Doug Ford falling ass-backwards into a goddamned majority."
The response from NDP voters to the 'already live somewhere else' plan has been enthusiastic. "This kind of forward thinking is why I always vote NDP," said Miles Smithson, 25. "And once we develop a way to fold space and time and collectively travel backwards to 2014, then we can finally see some progressive change in Ontario."
At press time, premier Kathleen Wynne was encouraging Liberal voters to also retroactively purchase rural real estate, "in order to be a check on an NDP majority/ any Terminator-style scenarios".