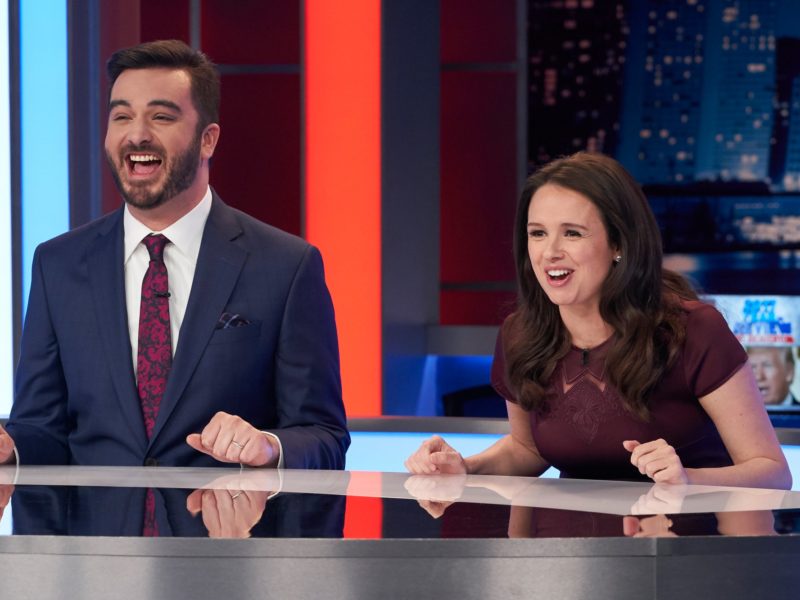 TORONTO – In what will surely be remembered as the most consequential news of the day, Bell Media has elected to renew The Beaverton for a third season.
"Statistically speaking, Doug Ford is almost certain to be Premier by the end of tonight," said Sarah Fowlie, Director of Original Programming. "And we're going to need The Beaverton to come up with funny insults for him so the rest of us can feel better."
"Like 'drug dealing Biff Tannen' or 'gold chain wearing dickface.' Clever stuff like that," she added.
The Beaverton's Third Season will air on CTV, so that even more people can have the opportunity to see cocky millennials be viciously mean to our nation's politicians.
The show received only a plurality of support amongst Bell Media voters, but thanks to the network's 'first-past-the-post' system of selecting shows, the Beaverton's writers and creators will have near total authority to pursue their agenda of making fun of people.
"Once I stop crying about the state of the world we live in I'll probably be very happy about this news," advised anchor Miguel Rivas.
At press time Doug Ford was for sure going to try to run us over in his car.