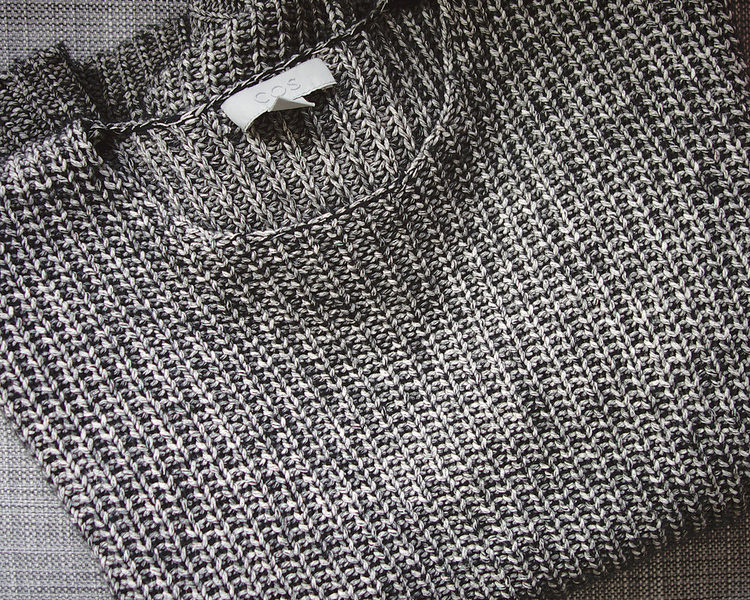 HALIFAX – Reports are coming in that Nova Scotia is being hit with terrible sweater weather, with prevalent high-speed cardigans and up to 80mm of tastefully embroidered guernseys in some areas.
"Not too often you see weather like this," said local man Jack Drummond, "Maybe a few scattered turtlenecks, but this storm? I'll be picking donegal out the eaves for weeks."
The storm has surprised both homeowners and meteorologists, with little early warning besides the dark clouds off coast forming into a thick-knit weave just hours before it began.
"Cape Breton is seeing v-necks flying at speeds of nearly 50 knots, so understand that the danger is real." said Premier Stephen McNeil in a press statement. "Until the storm subsides I'm strongly advising people to stay in their homes, especially those whose skin gets irritated by wool."
Even though the barrage of cable-knit cotton has already caused nearly two million dollars in property damage, some meteorologists are confident the worst has passed.
"We've lost heat and power, but fortunately there's a lot of alpaca pullovers caught in the power lines," said Peggy Clarkson. "My only worry is that there are reports of another small cashmere cell approaching from the North."
When asked what would happen if the dense collection of cashmere should impact during the current storm, Clarkson slowly removed her glasses with a trembling hand.
"Armageddon."
As of press time the storm has broken several national records, becoming the largest since the SS Edmund Fitzgerald was swamped by a 17-meter pair of long johns in 1975..