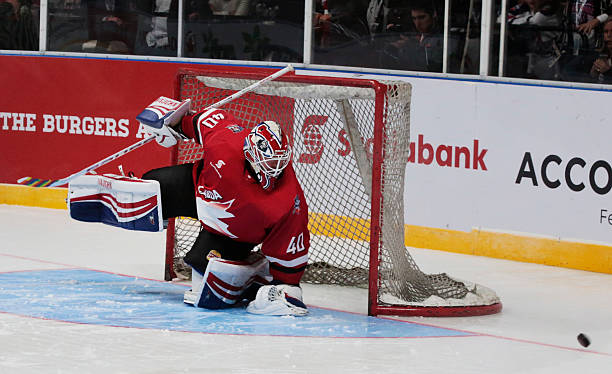 TORONTO – Team Canada has announced its men's Olympic hockey roster which includes such notable players as What's-His-Face, That Guy, and Him.
"We have a very talented, hard-working team," said the older fellow who once coached the Vancouver Canucks "There are some former NHLers as well as some top talent from the AHL who will aim for gold at Pyeongchang."
Other notable Team Canada members include such forwards as Other Guy, Don't-Tell-Me-I-Should-Know-This, and that goalie who got traded from the Leafs.
With more recognizable NHL players such as Sidney Crosby or Carey Price not participating in this year's Olympics, many feared that few fans would watch any matches. However, forgetting or misnaming those athletes who represent Canada on the world stage didn't seem to bother Canada's captain Randy Bark.
"We'll be playing the 'Action Syllable' game as an icebreaker to learn everyone's name," said the captain.
At press time, Canadians found it refreshing that, for the first time in Olympic history, they were more familiar with the women's hockey team than the men's.