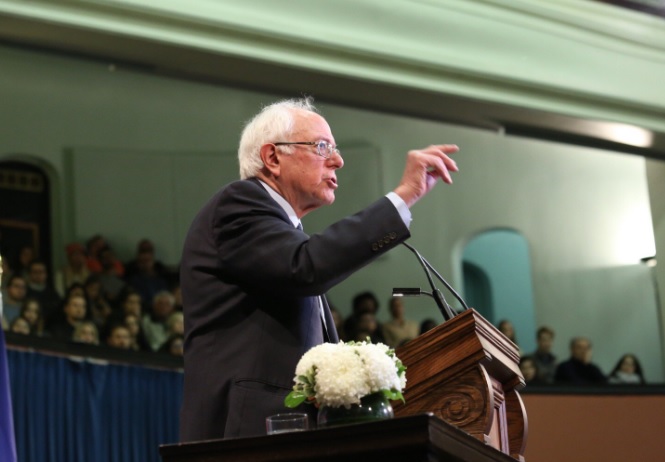 TORONTO – A woman who has been waiting for a hip replacement for the past two years is beaming with pride knowing that US Senator Bernie Sanders thinks that Canada's healthcare system is strong and innovative.
63-year-old Gladys Nesbitt said she feels great now that a US Senator said some nice things about Canada's healthcare system despite her long wait for a critical surgery to address the chronic pain caused by her osteoarthritis.
" I can barely afford the prescription painkillers and associated mobility equipment," explained the bedridden woman. "But when I heard what Bernie Sanders – the Bernie Sanders – said about our system, that changed everything. An approval from a foreign politician who doesn't live here was the confidence boost I really needed. I felt my pain slipping away."
When Sanders declared that Canada's universal healthcare system was an example for the US to look up, she could barely contain her happiness.
"I'll sleep well knowing there's a developed country in the world who has it worse," added the woman who won't receive her hip replacement for another year and will be required to pay for years of physiotherapy out of pocket.