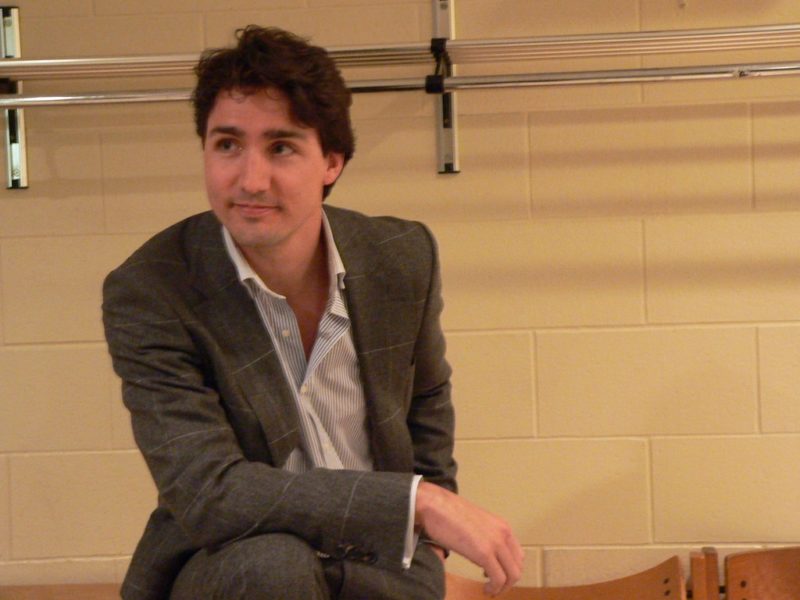 OTTAWA – Prime Minister Justin Trudeau is now sweetening the deal for Der Spiegel to retract a story about him encouraging German Chancellor Angela Merkel to appease US President Donald Trump's position on the Paris Agreement by offering even more shirtless photos.
According to sources inside the PMO, Trudeau is offering 50 rare topless photos of himself in exchange for the German weekly news magazine to issue a correction on a story which claims that he suggested to Merkel that the G-20 remove all references to the climate change agreement in its upcoming environmental statement.
"The Prime Minister would like to clarify that he has never pressured any leader to deny climate change, especially with those seductive, rock-hard abs," said spokesperson Cameron Ahmad. "We have always supported real climate change action. We refuse to let this slide, unlike Justin's open-collar shirt off of his chest."
Staff for the Prime Minister have already offered such unique photos as 'shirtless Trudeau paragliding', 'unclad Trudeau lifts weights', and the pièce de résistance 'Trudeau topless wearing suspenders on Saskatchewan tractor.'
"We will await the response from Der Spiegel after we knock their socks off," added Ahmad.
With files from Alex Huntley and Luke Gordon Field