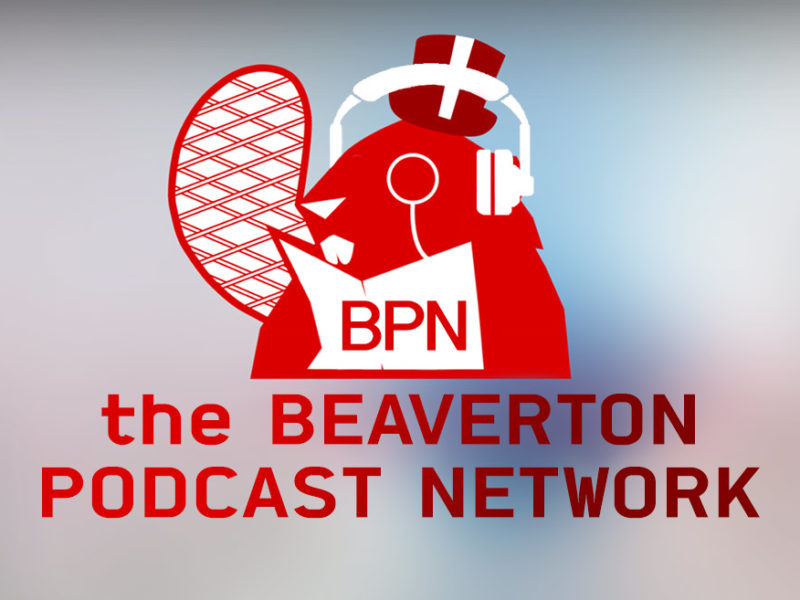 TORONTO – The Beaverton, Canada's hit satirical website turned television show is following through on the commitment it made to always be at the forefront of things that peaked 4-5 years ago, by launching a brand new podcast network.
"As everyone in 2011 knows, podcasts are the wave of the future," said editor-in-chief Luke Gordon Field. "And that is why we are so delighted to jump on board this exciting and widely saturated market."
The network will launch with four brand new shows, all of which would have been pretty groundbreaking if we didn't live in an age when every website, tv show and open mic comedian already has a podcast. They include:
THE BEAVERTON WEEKLY REPORT: Every week Beaverton editor-in-chief Luke Gordon Field assembles some of the country's best comedians and writers to talk, mock and riff their way through the news of the week. Then he puts their knowledge to the test in a very important quiz where the winner gets absolute nothing. Part panel show, part interview, the Beaverton Weekly Report is an hilarious look at what's going on in the world around us. It'll be just like watching CNN, only funnier and with fewer erectile dysfunction ads.
REJECTED HEADLINES: A podcast that interviews writers for The Beaverton about the worst stories and jokes they have ever pitched to the writers' room. Ranging from the merely dumb to the morally detestable, the jokes on this podcast were never meant to see the light of day. But now, thanks to a strange breakdown in the editorial process, you get to listen to them! I hope we don't regret recording these…
SPORTS UNILLUSTRATED: Beaverton writers Cathryn Naiker and Dave Barclay are sports experts. Sort of. Well, they're working on it. Join them as they discuss all the biggest stories, plus a lot of talk about the ridiculous side of being a fan. From hot takes on the NHL trade deadline to a serious look at which athlete makes the best wine, they've got you covered.
THE BEAVERTON WALKING TOURS: The first-ever free walking tour podcast! Featuring the smooth tones and British accent of Beaverton correspondent Marilla Wex, these walking tours get you up close and personal with some of the world's most famous locations. If you're one of the millions of people who's sick of spending thousands of dollars a month on walking tours, Walkabout might just be the best thing that's ever happened to you.
"What we lack in timing, we plan to make up for in jokes, good conversation and dedication to bothering people until they finally subscribe," added Field.
The Beaverton also plans to get Snapchat sometime in 2020.