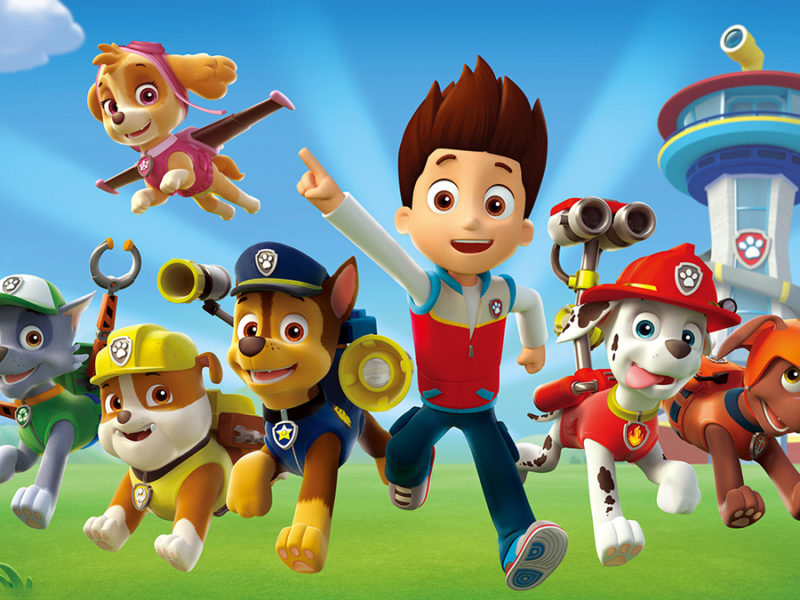 ADVENTURE BAY – Paw Patrol, a team of pups that save the day whenever there's a problem, is under investigation by the Adventure Bay Human Rights Bureau for sexist hiring practices.
Ryder, the ten-year-old boy who runs the patrol, denies any wrongdoing, claiming that of the six dogs that he found one day in a dumpster, five of them happened to be 'boy dogs', and the lopsided ratio of males to females on the patrol was not the result of any intentional discrimination.
"Paw Patrol is on a roll!" said Ryder in an official statement. "Skye, who is totally a girl pup, is one of my favourite pups! I love giving her treats after she helps save the day! Whenever you're in trouble, just yelp for help!"
Skye claims that she has filed 18 separate 'yelps for help' with Paw Patrol Human Resources, and has never received a response. "Yeah, you could say I've noticed some discrimination," said Skye. "My skill is flying a helicopter, and yet I am almost never selected for the mission, even though almost every problem we respond to could be solved by about five minutes of helicopter work."
Chase, the police dog who, according to sources, is picked for missions 80% of the time, was put in charge of an internal investigation looking into the veracity of the claims. He later released a statement saying "Ryder is a great master! I love Ryder! I think Skye is just confused! I've never noticed any kind of sexism in the Patrol! Skye should be grateful that she has a job at all! These Paws uphold the laws!"
"It's frustrating, there is a boy's club mentality on the Patrol that makes it hard to penetrate for us girl pups," said Everest, a female Husky who occasionally joins the patrol for adventures. "I'm still not on the full time roster, even though I got a perfect score in every mission evaluation. Even when I do go on a mission, Skye and I both only receive 70% of the treats that the boy dogs do for the same amount of work. And the b-word is thrown around a surprising amount when the cameras aren't rolling."
The controversy is the biggest to hit a popular children's television program since the Thomas the Tank Engine blackface controversy, which Thomas still claims to be a terrible misunderstanding after he crashed into a big pile of coal.