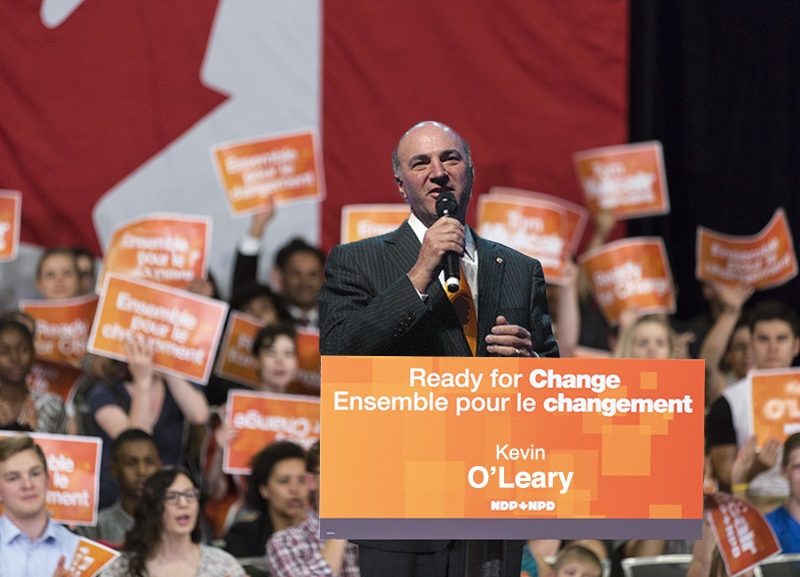 TORONTO – Reality TV star and former Conservative leadership candidate Kevin O'Leary has announced that he will be running for the NDP leader in an effort continue advertising and selling his products.
"I have always supported the New Democrats for the past 30 minutes," O'Leary explained to CBC's Power and Politics. "After reviewing the numbers, I can continue to advertise my strong commitment to Canada well into October of this year under a new orange banner."
Wasting no time, the 62-year-old had already paid the NDP leadership $30,000 entrance fee and signed up over 2,000 party members who vowed to support his personal branding campaign.
"There are so many in the NDP members who already watch Shark Tank on ABC, which, as a reminder, is on Fridays at 9 PM ET on ABC."
O'Leary criticized the Trudeau Liberals for not doing enough to support childcare in Canada and vowed to end the wage gap between men and women while encouraging everyone to buy his 'Cold Hard Truth' book series.
"And for the champagne-drinking socialists, you should try my new line of Kevin O'Leary Sparkling White Wines. You can really taste the social justice on the palate."