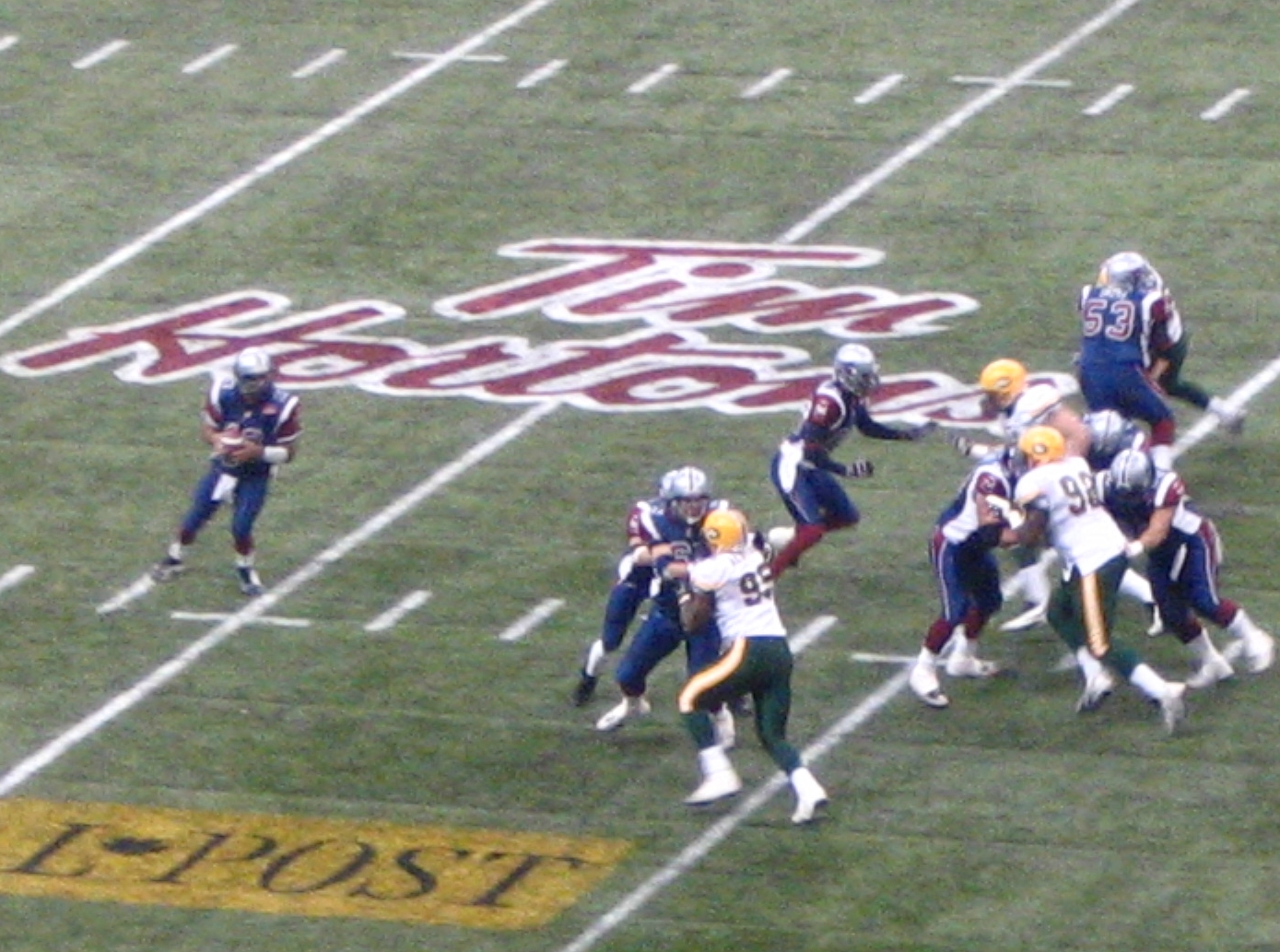 TORONTO – The CRTC has announced that the Canadian radio and television broadcast of Super Bowl 50 will violate minimum Canadian content (or CanCon) rules and, therefore, they have no choice but to pre-empt the year's biggest NFL game by re-airing the 1997 CFL Grey Cup.
"Look, 100% of Canadians agree that all aspects of television and radio seen in this country have to have overtly Canadian content in it," said Jean-Pierre Blais, Chairman of the CRTC. "While we're sorry that we're now forced to air the 1997 Toronto Argonauts-Saskatchewan Roughriders championship game as a replacement, our hands are tied."
Despite their best efforts, broadcasters were simply unable to find enough Canadian content to let the Super Bowl go to air unedited. Final hopes of being able to show the complete game on TV were dashed when long-held rumours that Denver Broncos General Manager John Elway was secretly born in Moose Jaw, Saskatchewan, proved untrue.
"We searched high and low for a Canadian involved this year but had no luck," said Ellen Patterson, Vice President of sports programming at CTV. "We even had a plan to just edit out every fourth down from the game and randomly dub in the word "rouge" every now and again. Unfortunately, the CRTC told us this wasn't Canadian enough."
This is not an unprecedented event. The 2011 Academy Awards broadcast was halted immediately prior to the Best Picture award in order to accommodate a re-showing of the 1992 Genie awards. Similarly, Part VIII of ground-breaking American miniseries Roots was replaced with a 90 minute infomercial for the Roots brand Canadian clothing company.
"The last hour of the Super Bowl isn't really that exciting anyways," said Blais. "I'm sure audiences will much prefer the 47-23 Grey Cup blowout from 1997."
As well, while the Super Bowl halftime show featuring Bruno Mars, Beyonce, and Coldplay will air in its entirety, the soundtrack will be entirely overdubbed with "The Wreck of the Edmund Fitzgerald" by Gordon Lightfoot played on a loop.
Fan reaction has been mixed. Many die-hard Canadian NFL fans are outraged that the CRTC is replacing their beloved American football with what has, at times, been described as "diet football", "garbageball", or "the CFL". On the other hand, more casual viewers are happy to watch anything so long as chicken wings are involved. Experts believe that most audience members will be too inebriated to tell the difference anyways.
Early reports have it that all Super Bowl commercials will similarly be replaced with a series of Eaton's Department Store ads from the 1980s.