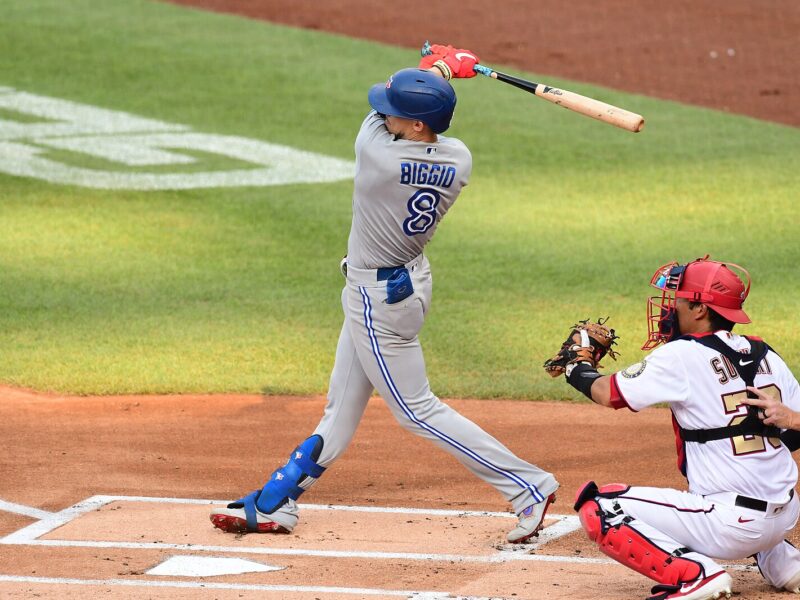 MINNESOTA – After a 3-1 loss to the Twins to start their 2023 Playoff campaign, members of the Toronto Blue Jays have come forward and acknowledged that they only worked hard enough to make the playoffs so that casual fans could experience the pain & suffering of watching them play just as much as the die-hard fans have.
"Sure there's a small chance we could win the World Series and become legends forever," said manager John Schneider. "But mainly we did it so that the large number of people who only tune in during playoffs would get to see us strand so many runners in scoring position that they start laughing because it's almost funny in a pathetic way."
"Just because you didn't watch the Regular Season doesn't mean you get to avoid screaming 'why? what the fuck are you doing?!' as we send a runner home who has absolutely no chance in hell of beating the throw."
Jays fans who have followed the team all year say they have taken a kind of rueful pride in welcoming less familiar ones to the experience.
"When Daulton Varsho struck out on three pitches and my buddy turned to me and asked why the hell we traded for this guy I basically turned into that Jack Nicholson nodding GIF from The Departed. It's like I'm still in hell but now I got a pal in here to show around."
When asked how they planned to make the suffering last when facing elimination Blue Jays players were coy.
"I don't know," said Bo Bichette. "Maybe we win Game 2 20-1 and then get shutout in Game 3? Or maybe we do that thing where we fall way behind and then start coming back only to fall short by a single run. The possibilities are endless."
Image: All-Pro Reels