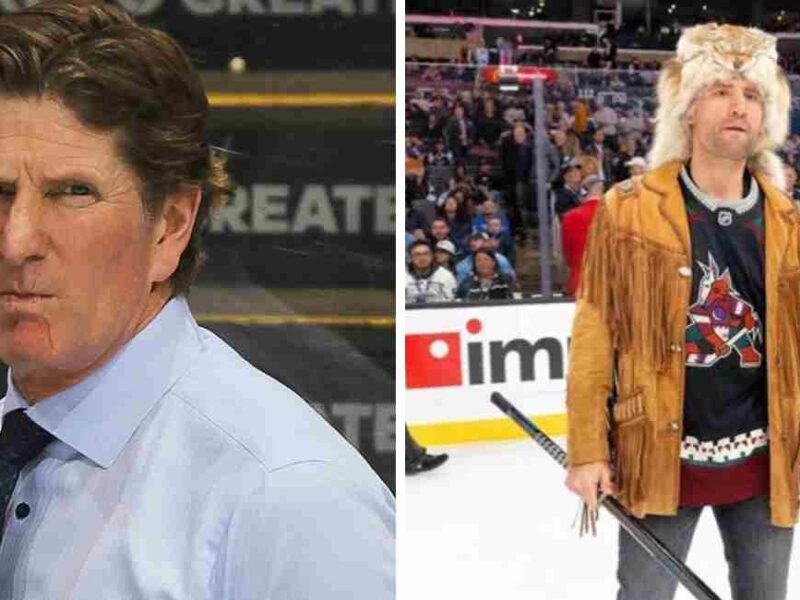 COLUMBUS – Sports media was buzzing yesterday as Mike Babock, who has a reputation for doing incredibly toxic things in his role as a hockey coach, resigned following allegations of more problematic behaviour by Paul "BizNasty" Bissonnette, who has a reputation saying toxic things in his role as a podcaster.
Blue Jackets President of Hockey Operations John Davidson, who once signed Tony DeAngelo despite his history of using racist and homophobic language, expressed surprise to learn that Mr. Babcock, who has a history of psychologically manipulating and bullying players, had asked to view players' private photographs in an effort to psychologically manipulate and bully players.
"I really thought that week where everyone complained about how he treated people would give him pause after nearly 20 years of being hailed as one of the greatest coaches in NHL history". Davidson continued "I mean, you know the old saying, 'a leopard happily changes its spots when given no incentive to do so'. I guess it was kind of a bad sign when he labelled his strategy for the year 'Project Gaslight'".
Babcock's most recent actions were exposed by Paul Bissonnette, who made a career in professional hockey by punching people in the face, before making a career as a podcaster on Barstool Sports whose catchphrases including threats of anal rape with "no spit" and "no lube". Bissonnette was modest about his ability to scoop a huge media landscape, stating simply "I was just doing the job real reporters were too busy writing puff pieces on Babcock's comeback to do", before turning on to the more pressing matter of rating his Top-20 "kills".
NHL Commissioner Gary Bettman, whose office initially dismissed the allegations as unfounded, was quick to offer a 'mea culpa'. "I just want to say that we didn't investigate this situation with the thoroughness that we are so well known for". He continued "Rest assured we take the abuse of players very seriously. Teams around the league know that if you allow for the harassment or assault of personnel, you can look forward to being fined 0.1% of your value and suffering the indignity of drafting first overall!".
Reached for comment, Hockey Canada was quick to express its outrage, releasing a brief but stern statement "We here at Hockey Canada are angry and horrified at the idea of a member of one of our national teams doing anything bad.. to a player"; while Barstool Sports founder Dave Portnoy responded with an unsolicited dick-pic.
In a related story, the author of this article would probably take it all back if it meant the Leafs won the Stanley Cup.