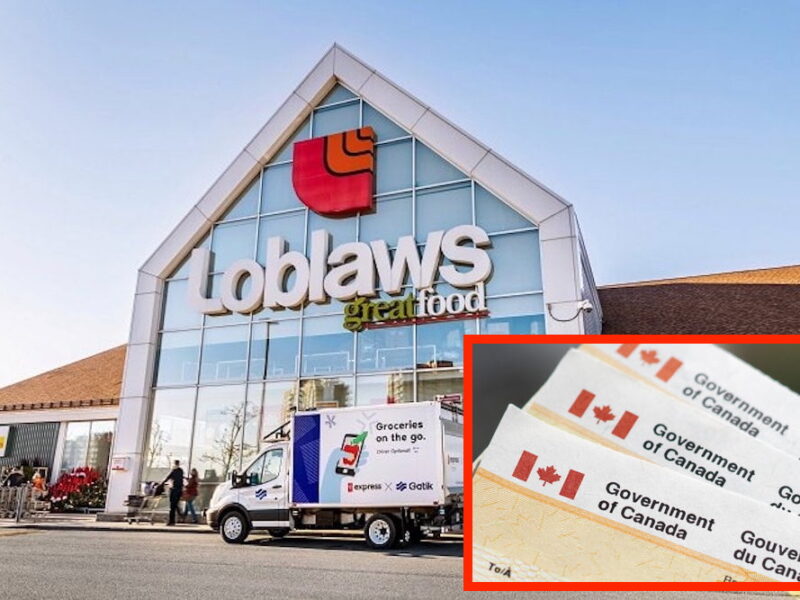 BRAMPTON – In an effort to help Canadians struggling with inflation, Loblaws announced that they will be permanently pegging the price of bread to the exact amount of money a single adult is entitled to under the federal government's Grocery Rebate Program, or $234 per loaf.
"We hear from Canadians that they're more stretched than ever, for reasons certainly unrelated to our grocery stores," said Loblaws spokesperson Stephanie Willice at a Loblaws Corporate Town Hall.
"By pricing bread in accordance with the exact amount of money given to them by the government to help afford groceries, we ensure that we will never make them pay more than we know they can afford," said Willice to the thundering applause of Loblaws executives.
According to Willice, the pricing of bread will vary slightly depending on household composition, explaining that while a single adult qualifies for $234 dollars of support from the government and therefore can expect to pay $234 dollars for one loaf of bread, a two-adult household can expect to receive $306 dollars plus an additional $81 dollars per child, and therefore will pay $467 for a loaf of bread.
According to Loblaws, the new program is just the first in a series of initiatives meant to help Canadians struggling with stubbornly high grocery prices, even as inflation cools. The company also announced they would soon be launching a program tying the cost of diapers and baby formula to the Canada Child Benefit, and would also be making the price of plastic recycling bags commensurate with the amount paid out to Canadians via the Climate Action Incentive.
"By raising our prices to the exact amount of money given out by the government to help endure our prices, we ensure our groceries will remain affordable for all Canadians as long as the government keeps giving them money," stated Willis.
In Ottawa, politicians lauded the program, saying it provided a great example of how to make the transfer of government money to Loblaws even more frictionless, and announced a pilot program with the Canada Revenue Agency which would give Canadians the option to have their relief payments skip their bank accounts entirely and be sent directly to Galen Weston's bank account in exchange for 1000 Optimum points.
"At present, giving out hundreds of millions of dollars to taxpayers to then give directly to Loblaws is the only avenue we have of dealing with the high cost of groceries," said Prime Minister Justin Trudeau. "What do Canadians expect me to do, regulate them with laws?"
"In Canada we have free market capitalism, we can't interfere in private commerce… unless it's to loan Air Canada billions of dollars, or give billions we gave to the oil and gas sector, or I guess there was also that one time we gifted Loblaws $12M dollars of freezers for some reason…" trailed off the Prime Minister.
"But that was different, in those cases we were giving them money. We can't do anything to interfere that would result in them losing money, unless it's through taxes which they will inevitably find ways to avoid through offshore banking."