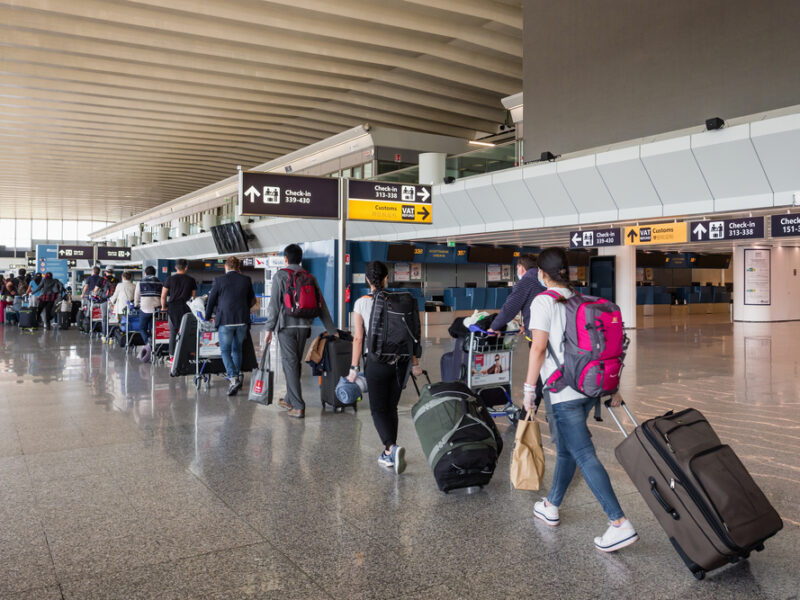 TORONTO – A statement from a representative of the owners of the $20 million dollars worth of valuables stolen from Toronto Pearson claims that the victims were expecting the goods to be misplaced by airport staff regardless.
The unknown victims of the theft, which occurred on April 17 and currently remains unsolved, acknowledge there were a number of ways they could've avoided losing the gold. This includes paying for a second checked bag, ensuring the tracking device they put in is charged, and making sure the box of gold met the weight limit beforehand so they wouldn't have had to repack it at the departure airport
"I mean, you can't ship all that gold without expecting some or all of it to go missing," the statement posted online said. "That's why we all carry a few nights' worth of treasure in our carry-ons in case this happens. At least this way we'll actually get a police investigation rather than a few travel vouchers."
The positive outlook isn't limited to just the owners of the container. Inspector Stephen Dulvesteyn of Peel Regional Police feels certain that finding the culprits and the box is well within the department's capabilities.
"We know next to nothing about where the culprits are, where the loot is, and if it's even still in the country, which means this the most information there's ever been in the history of stuff going missing from an Air Canada flight," Dulvesteyn said in a press release. "Also, given the airports' location in an area where there are a lot of carjackings, we should be thankful the thieves didn't try to make off with a plane as well."
Despite accepting that the multi-million loss was inevitable, the representatives also state that there were a number of things the airline could've done to ensure the gold got to it's destination safely. These include letting them bring it on board as emotional support gold, upgrading the gold's ticket to first class, and letting them gate check ahead of all the people with strollers.
Peel regional police are certain they will catch the culprits if they are traveling within Canada as they will be required to declare it at customs.
At press time, the owners of the gold were patiently waiting to see if anyone took the wrong $20 million dollar box home from the baggage claim by mistake.