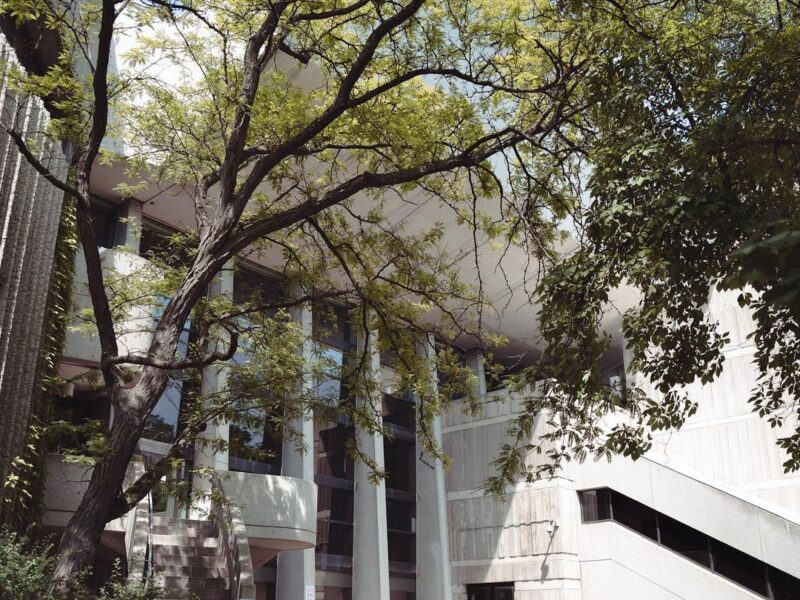 TORONTO – The Ford government has announced plans this week to change the name of the Ontario Science Centre to the Galen Weston Centre for Condos and Corporate Greed. The decision comes following last month's controversial choice to relocate the venue to Ontario Place.
Earlier today, Premiere Ford's press secretary Stan Zbornak confirmed the details. "The new building will be named in honour of the province's most popular citizen and two most important natural resources. This name change has absolutely nothing to do with the anonymous donors who have so generously funded the project." He then paused to sip coffee from a mug sporting a ReMax logo, before fielding questions from the media.
Plans for the surrounding area reportedly include a new state of the art performance space and a public beach. According to Mr. Zbornak who was seen hastily shoving handfuls of crumpled $20 bills into his coat pocket, zoning has also been approved for a marina for Doug Ford's personal sailboat, and a massive spa for rich people only.
When asked about the site currently housing the Ontario Science Centre, Mr Zbornak stated, "Oh yes we have big plans for the whole neighbourhood," as he rolled uninhibitedly in a pile of corporate and personal bribes.
 "As a further boon to the city of Toronto," he said while intravenously injecting criminally obtained funds directly into his bloodstream. "We look forward to officially announcing the reintroduction of the Spadina Expressway, and the Plan to Dump Leftover E Coli Back into Lake Ontario. Watch this space!"