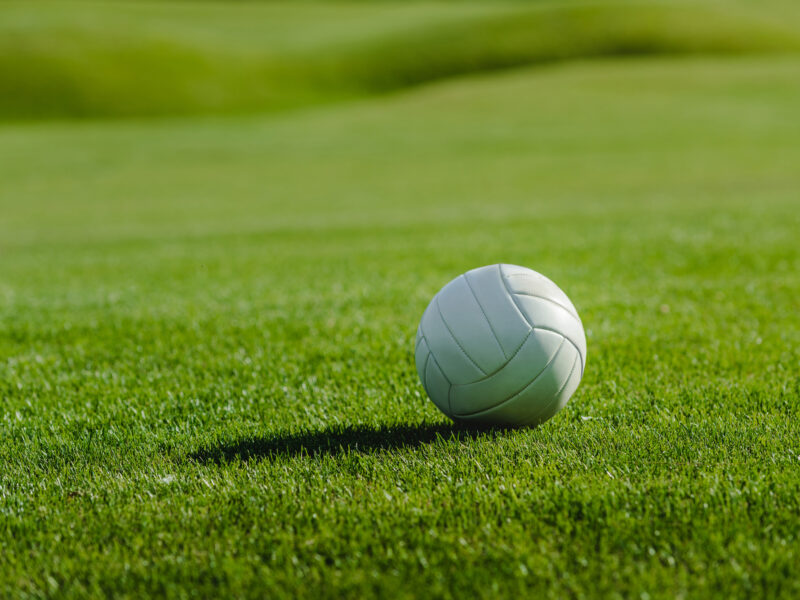 LOS ANGELES – After climbing to great heights as Tom Hanks' co-star, the volleyball from Castaway is a deflated version of his former self.
Prior to getting the role in Castaway, Wilson, as he is known in real life and in the film, always had a dream of making it big in Hollywood. Wilson was shipped directly to a prop room while all the other volleyballs from the assembly line were sent to line the shelves of Walmart and Sport Chek. He started his career with a small cameo in the 1986 teen rom-com, Pretty in Pink, and then sat on a prop master's shelf until he managed another cameo in the 1999 movie, She's All That. Believed he was destined to only ever be a background actor, he was shocked when he was chosen to be in Castaway.
"They could have gone with a basketball or a soccer ball but no, they chose me. I think I really offer something that those other balls don't," explained Wilson, back in 2000 when he got the role. "People have too many emotions tied up in those other balls. As a volleyball, I have a cinematic appeal those other balls just don't have."
Little did he know when he said those words that he would never appear in another movie.
After attending press junkets and award shows, Wilson sunk into the shadows of the prop room. Other new balls came along, like all those Dodgeballs who were a part of the comedic film, Dodgeball, or the rugby balls for Invictus. "Hollywood is a very cyclical business. One minute every movie has a volleyball scene, and then the next they've moved on to a new sport with different ball," observed Katie McBride, Prop Master. "I think I remember seeing Wilson once at the back of a prop's masters warehouse. He looked thinner than Tom Hanks at the end of Castaway. Definitely not camera ready."
At press time, Wilson is languishing in a used sporting goods store, hoping that someone recognizes him so he can make a comeback as a dilapidated ball in a dystopian film about present day events.