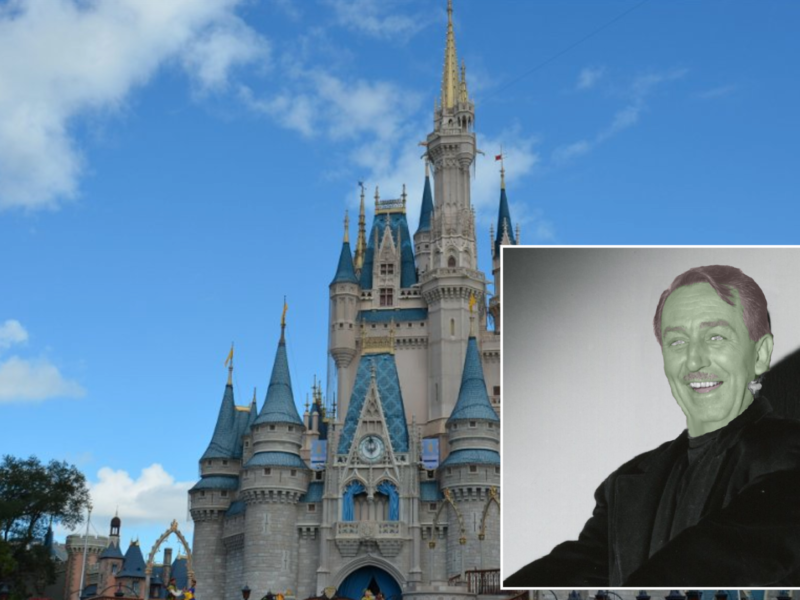 BURBANK, CA – The Walt Disney Company has revealed plans to add to the recent re-imagining of their old, familiar properties with a live-action reboot of founder, Walt Disney.
"Walt is a person who inspires a great deal of nostalgia in our fans, particularly those who grew up watching the Wonderful World of Disney as children," said current Disney Chairman Bob Iger, "so we realized now was the perfect time to release a new, live-action version of Mr. Disney to the public."
The announcement comes on the heels of reboots of several Disney animated films such as Aladdin, The Little Mermaid, and Mulan. Insiders have speculated for years that the company would throw open their famed vault and that a do-over of Walt Disney himself was in the cards, particularly given the things modern technology is capable of doing with the old, mouldering corpse of an American cultural imperialist. Press releases describe him as being "the most life-like Walt Disney yet!"
"Think of it as a re-launch or, better yet, a re-animation," said a beaming Iger to assembled shareholders, "We think people will be astounded when his shambling, yet remarkably well-preserved cadaver walks over to meet visitors at Disneyland or to accept awards at the Oscars!"
Though Disney's past live-action reboots have been met with mixed reviews from critics, Disney Imagi-neers and Imagi-cryoscientists are emboldened by the proactive measures taken by the company so many years ago. Unlike some of the other creative properties which may not have aged well, the most important parts of Walt Disney have been remarkably well-preserved over the decades. Unfortunately, original recordings of his voice have degraded over the decades and so the company intends to recruit John Goodman to record pre-determined lines as Disney's speaking voice.
"Cards on the table, we've had his head frozen in the Disney vault for years and we just need to make room in there for more Star Wars stuff," a Disney VP reported on the condition of anonymity, "We're just going to bolt it onto the top of whatever Disney Channel star needs a career boost and hope the fans like it." 
"We're also gonna make sure to teach it a little Mandarin to make sure he plays especially well in visits to China", he continued.
Though no release date has been set yet, experts predict the new Walt Disney will come out in 2022 or whenever Disney occultists figure out how to remove the part of his brain that came up with Song of the South.