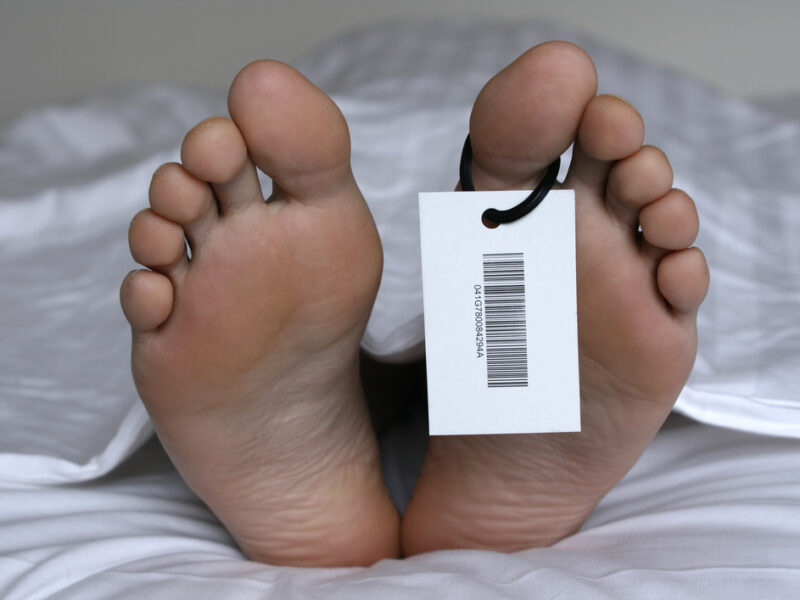 Windsor, ON – Local man Ryan Garner was pronounced dead this morning after being stabbed and hit by 3 cars in a row, the last of which knocked him off a 40 foot high bridge, making him just the latest person to die from the COVID vaccine.
"Obviously Trudeau, Bill Gates and Soros will never let the media report on it, but clearly the vaccine killed this man," claimed Lucy Devereaux on twitter in reference to the man whose autopsy described him as "smooshed."
"Healthy people don't just drop dead after a few minor blunt force traumas to the brain and a little poke from a bow knife unless their heart has already been weakened," she added.
Though most experts have assured the public the COVID vaccine is safe and side-effects rare, that has not stopped anti-vaxxers from pointing out the fact that the media is simply reporting obvious vaccine deaths as strokes, heart attacks, or being run over by a truck with an industrial size road roller in front.
"Even if the official cause of death was the knife wounds or the fact that he'd been kicked by a horse right before, we'll never know if the vaccine is what made him wander into the barn and start tickling everything," added truthseeker Mattias Olerud.
Reached for comment the man's family stressed that there was no information suggesting the vaccine had anything to do with the tragic death, proving that the CDC, WEF and TGIF had already gotten to them.