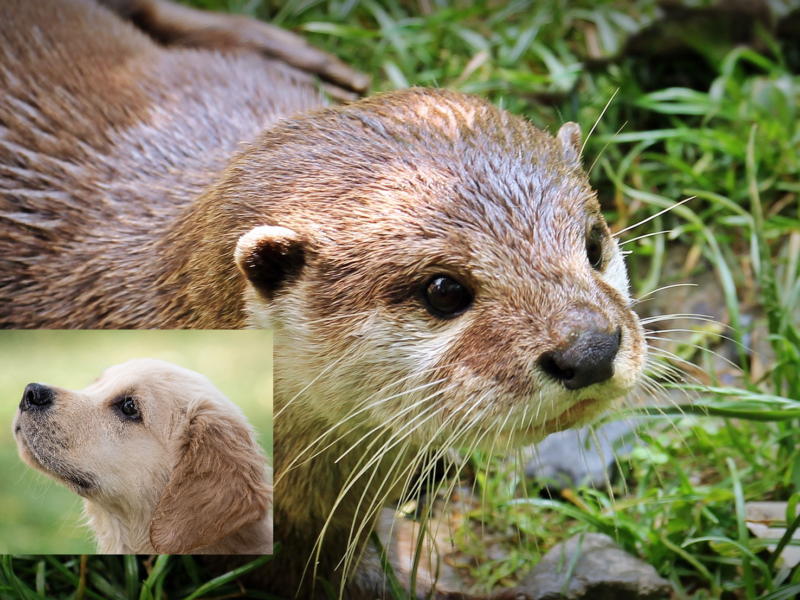 Kingston, ON – A senior researcher at Queen's University claimed this week that otters don't exist and are actually just wet dogs.
"It all came to me at the cottage," said zoologist Dick Jones. "I was showing my wife pictures of sea otter specimens when our Border Terrier jumped into the lake. I looked at him, and then back at my phone, and that's when I made the discovery of a lifetime!"
Dr. Jones went on to describe his findings, including how a wet dog's head looks just like an otter and that both dogs and otters like to play with stuff. He further asserted that dogs also like to swim sometimes and, "If I gave an otter a Pup-Peroni, he would obviously eat it, everyone knows that."
The researcher next plans to attack other key questions in modern biology, including Are porpoises dolphins? and Are crocodiles alligators? before starting future projects like Are anteaters broken elephants? and Is a donkey a sad horse?
"I think if there's one thing all zoologists can agree on, it's that there are just too many different kinds of animals," said Dr. Jones from his home office. "I hypothesize that the myth of otters started with the fur trade. After all, who would want to buy a terrier pelt?"
Phone calls to Queens University were not returned at press time and an email to the Dean of Science could not confirm Dr. Jones's employment, nor his academic credentials.