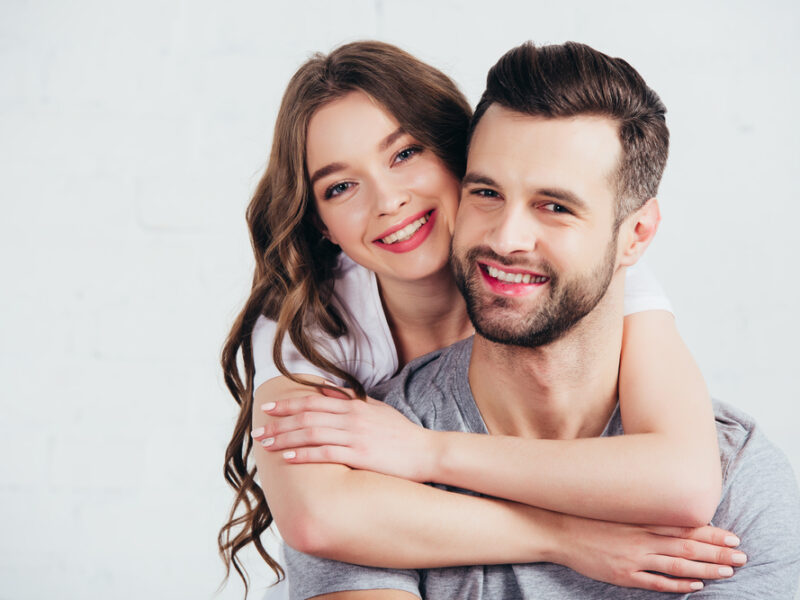 NEW YORK CITY – Controversial Rangers defenseman Darryl King has set tongues wagging in the NHL community with his marriage to Katherine Evermore, who, according to insiders, is "almost offensively not-blonde".
Though King leads the league in defensive scoring, many fans have expressed concern over his marriage to Evermore and how it will impact the NHL's 100% record of "Only Blonde WAGs" (Wives and Girlfriends).
Still, reception to the news has been mixed. While praising the move, Sportsnet's Hockey Night in Canada panel couldn't deny that challenges would be in store for King's new bride. "Look, it's taught from day one; in hockey you don't stick out," says Kelly Hrudey. "All championship squads, the Lightning, the Penguins, when the camera pans into their family seats, you get perfect blonde uniformity."
"A quick glance at a shot of those ladies and you should think you're watching Fox News," added Hrudey.
Much chatter was made of the nuptials on popular hockey podcast Spittin' Chiclets. "Everything about this story is crazy. They say he met this un-blonde maniac… at the Guggenheim!?" exclaimed Chiclets host Paul 'Biznasty' Bissonette. "How? I didn't think museums had dollar-shot nights". Co-host Ryan Whitney speculated that the most obvious explanation was that "She must be a G-cup".
Meanwhile, Rangers executives are acknowledging organizational support. "He's taking a big risk, but we're on his side. He's always been a fearless outsider. The kind of guy who sticks his neck out for a cause. Like Colin Kaepernick before him, he got down on one knee, and showed the world that nothing would stop him from jamming a Harry Winston on the finger of a girl who let her roots grow out."
One Rangers player, speaking on condition of anonymity, has suggested that while King's wife's dark-locks don't bother him per se, they are another indication of how the organization's current assists-leader has never quite "fit in" with his teammates. "Look, I don't judge. Girls come in all shapes: blonde, brunette, bikini model, car-show model, playboy model, sexy-librarian. But it's how (King) goes about things, y'know?"
Another confused player added, "Bro's been with this non-blonde for years but I still have no idea what she looks like naked. Everyone knows you don't put a ring on it until you've shown the boys a cellphone video of her giving you a beej."
Commissioner Gary Bettman released an official statement celebrating the historic moment. "When I took this position nearly 30 years ago, I knew we would have our challenges. But, today, I can say we've finally found hockey's Jackie Robinson. It is a proud moment for me to say that I was in this position when our great frozen game broke the (hair) colour barrier."
Reached for comment, Ms. Evermore says that her stylist was on vacation and that she has a foiling scheduled for next week.