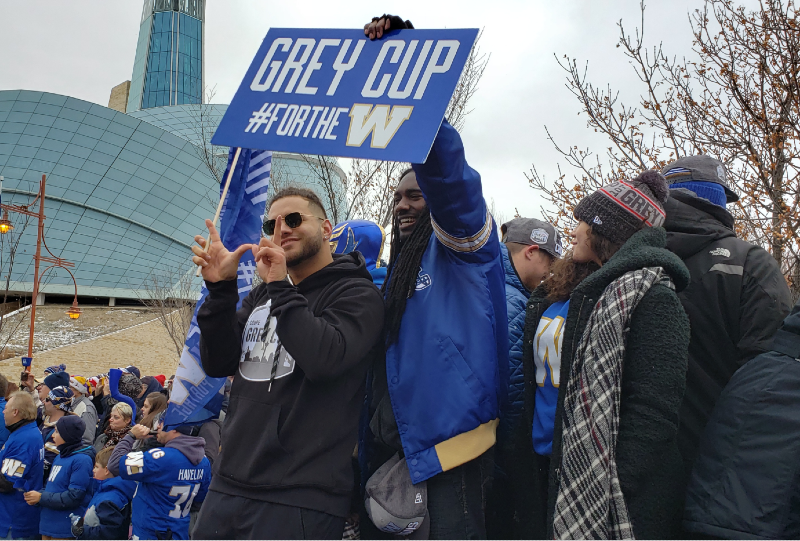 REGINA — The Winnipeg Blue Bombers are attempting to claim their third straight Grey Cup, a generational feat that will allow them to redeem their hard-fought prizes for a single Super Bowl. 
"It's always been my dream to win a Super Bowl," said Winnipeg quarterback Zach Collaros. "And now I just need to win one more of your weird-ass football games to make it a reality." 
No CFL franchise has won three straight championships since Edmonton rattled off an unprecedented five in a row from 1978 to 1982, which earned the team a trip to Ottawa that included a visit to then Deputy Prime Minister Allan MacEachen's office. 
"As a Winnipegger, I thought nothing would ever top the day a Subway opened here," said receiver Nic Demski. "But the chance to take our titles to the NFL's pawn shop just might do it." 
Meanwhile, the Toronto Argonauts are looking to upset the Bombers and win their third Cup in a 10-year-stretch. 
"Obviously the 2012 title has depreciated in value, but the set could still be worth something to a collector," said running back Andrew Harris. "We could score ourselves a Heisman Trophy, or maybe a handy Tupperware set for the clubhouse." 
Thousands of Bomber fans have travelled to Regina to support their beloved team, as have tens of Argonaut fans. 
"It would be incredible to see the Bombers win their third straight Cup, and then upgrade to a trophy that other countries have heard of," said one Bomber fan. "Sure, it's nice that you can drink out of the Grey Cup, but as a Winnipegger I'm accustomed to drinking out of pretty much anything." 
Bomber players are also hoping that a three-peat will attract investors who could move the franchise to a city that's nice.