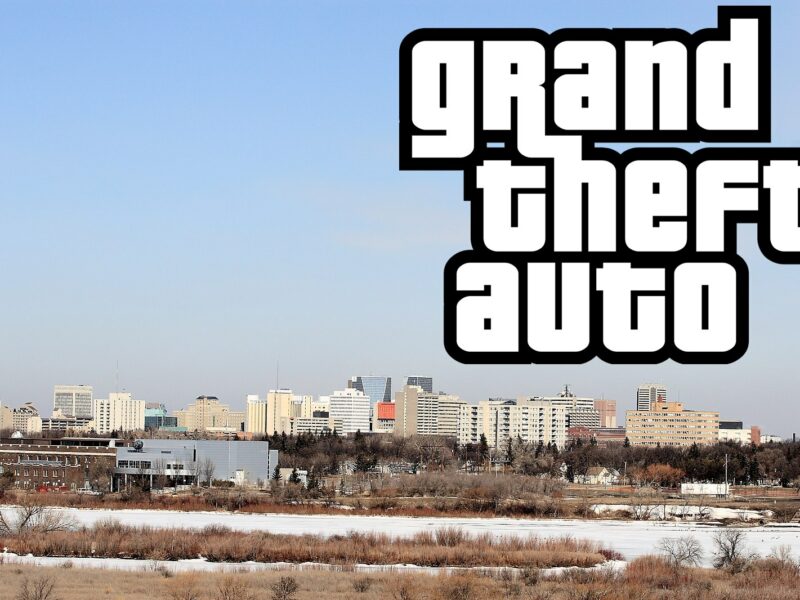 REGINA – A massive leak of footage from Grand Theft Auto VI has surprised gamers by revealing that the game will be set in a thinly disguised proxy of Regina, Saskatchewan.
Videos posted on YouTube by an anonymous leaker show the game's main character choosing from one of several bunnyhugs before robbing a North Central convenience store. The player is then challenged to escape in their car while avoiding police and dodging dozens of potholes.
The mission is completed after the police decide to call off the chase and harass indigenous bystanders instead.
Development is still in its early stages and is using placeholder assets from older games, explaining why parts of the Regina stand-in look well-developed and enjoyable to visit. While Regina is far smaller than the setting of other GTA games, Rockstar Games believes granular detail will make up for geographic paucity. For example, the city's football team is called the Toughriders, while Regina itself, in an example of Rockstar's iconic sense of humour, has been renamed Clitoristown.
Several Regina-specific versions of the franchise's trademark minigames were also revealed, including mosquito repellent application; a Pilsner drinking contest; and a segment where you say "Well, first of all, we actually have a lot of museums" to out-of-province family members. Furthermore, all of the game's ambient dialogue is voiced by the cast of Corner Gas.
"You can really tell that Rockstar has done their research," one Regina local said. "Look, you have to shovel your driveway before every mission. And I can already tell all those unfinished buildings in the background are supposed to be grain elevators."
With GTA VI still several years away from release, industry insiders speculate that Rockstar will use their time to master the grain-swaying physics, ensure that the protagonist's watermelon helmet doesn't clip through their body, and prevent the game from crashing whenever the player goes outside and the entire province becomes viewable on the horizon.
"It looks like the ultimate goal of the game will be to save up enough money to move to Alberta," a GameSpot reporter said. "Can players pull it off before they're murdered? Oh, and they'll have to contend with other gangs too."
The leak also revealed that, because of the franchise's new setting, drinking and driving will no longer be considered a crime.