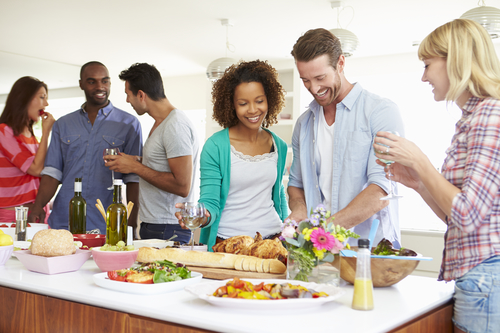 OTTAWA – The long weekend is coming up, and you're seeking ways of maximizing your time while minimizing your expenses. But every listicle promising low-cost excitement disappoints you with local attractions you got bored of a decade ago, hobbies requiring thousands of dollars worth of equipment, or chores masquerading as "activities."
If that sounds familiar, you're in luck, because while we can't offer you better content, at least we're honest enough to admit it. So here are our top five picks for an either fantastic or debt-free end to summer:
See Ripley's aquarium
This is a must-see if you're already splurging on a road trip to Toronto. If you live anywhere in the GTA, however, just skip to the next idea, because let's face it, the sharks were pretty cool when you went a few years ago, but not enough to shell out 40 bucks a person multiple times in your life.
Go for a bike ride
A lump sum for a bike is cheaper than a gym membership, assuming you end up riding it often enough before it gets stolen. That said, there are only so many parks, so it won't be long before this cheap change of pace becomes a grueling routine that you only do so you can enjoy actual summer pleasures like ice cream.
Book a private pool party
If this seems cheap to you, you don't need to scrimp on leisure anyway, but we've seen it on similar lists, so we'll run with it. And if you split the cost with several other families, it may be budget-friendly. But be warned: it'll also be much less fun, since the only thing worse than getting sunburned in a damp swimsuit while your kids scream and whine, is doing that while other people's kids scream and whine too.
Take an adult class
Not those expensive university courses, obviously. But on the other hand, not those free community courses, because there's only one zumba class and one arts class nearby. We don't even know what zumba is, and the arts course is just flowers. Also they're both at noon on a weekday and one is already full. You know what? Just forget we mentioned it.
Stay in bed
If you're going to be paying that exorbitant rent anyway, might as well get your money's worth! Just think: so long as you avoid online shopping, you can revel in the joy of all-day access to your own private washroom without spending a penny. Were you ever seriously considering doing anything else?