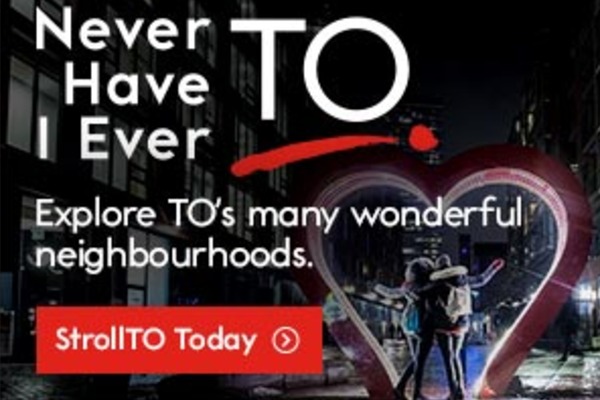 TORONTO – The team behind the ubiquitous 'Never Have I Ever' spots showcasing Toronto residents who have never participated in well-known Toronto experiences like going to the ROM or CN Tower just released a new ad today showcasing a couple who, despite living in the city for 25 years, have never been renovicted.
"Never have I ever paid rent on time for 4 years only for my landlord to send me an email advising that I had to move out so he could make significant repairs that he suddenly decided were necessary," said Colin, 42 with his wife and smiling children beside him in the ad. "But statistically speaking that will probably change any day now!"
"And then find out he just threw on a new coat of paint and some subway tile backsplash so he could charge 2k more a month," added little Olivia, 6.
The ads have proven enormously popular among Torontonians who love party games from 2007 and were unable to skip them when they appeared on Youtube before the video they wanted to see. Which is why the team felt it was time to dive into grittier subject matter.
"Eating Japanese cheesecake or going to Centre Island is all well and good," said marketing director Hendrick Matherson. "But we wanted to showcase all aspects of life in our wonderful metropolis. Getting renovicted, fighting with a raccoon for your pizza slice, being ticketed by a cop for riding your bike 2 kilometres per hour over the speed limit while drivers whiz past going 50 in a 30."
"You know, the things that make us proud to be from the six."
The team has already lined up their next #neverhaveiever spot: an ad featuring an unhoused person who has never been violently evicted from a park so an American film crew can shoot there.