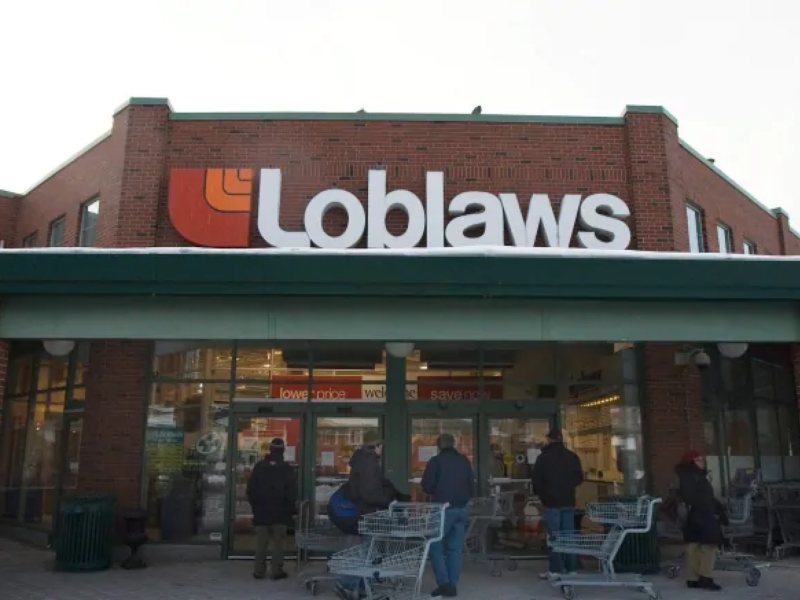 BRAMPTON, ON – In response to accusations of hiking food prices higher than the rate of inflation resulting in record profits, grocery giant Loblaws, which previously admitted to fixing the price of bread less than 7 years ago, denied that's what they're doing this time.
"As the owner of one-third of the entire food supply in Canada, we would absolutely never abuse our market position to raise food prices beyond what is reasonable," said Loblaws spokesperson Leslie Wilkins. "Except for that one 15-year period where we did exactly that, but that was just bread. That's totally not what's happening this time."
"We pride ourselves in pricing our goods fairly," reiterated company President and Chairman Galen Weston Jr., who presided over a subsidiary where executives priced goods so unfairly they narrowly escaped jail time.
"The whole price fixing of bread thing was a group of rogue executives, and the larger company and myself had nothing to do with it," added Weston referring to commercial bread supplier Weston Bakeries, a company with which he shares his last name.
"Food price inflation is simply due to larger economic trends. If Canadians want to know why the cost of food is so high, they need look no further than inflation. No, seriously, do not look into it any further," said Weston, whose family became the second-richest in Canada running one of the lowest-margin businesses in the world.
"What's inflation at these days anyway? 50%? 80%? Well there you go, that explains the prices," added Weston, referring to Canada's average inflation rate, which is presently 8.1%.
"Look, inflation is 8%, eggs are up 80%. You take the pre-pandemic price, carry the one…" Weston trailed off. "Anyway I'm not personally responsible for setting the prices, I'm sure the math works out," said Weston, who when he last checked his executives' math, realized there was a criminal price fixing conspiracy within his company.
"To say that prices have gone up across the board is also inaccurate," said Weston. "Many of our PC products remain the same price, you just get 20% less food inside the package."
"Plus, it really could be worse. If people in Toronto and Ottawa think prices are bad, imagine paying $14 for ketchup like in The Northwest Territories? How is that even legal? Hey come to think of it, we should really open a store there."