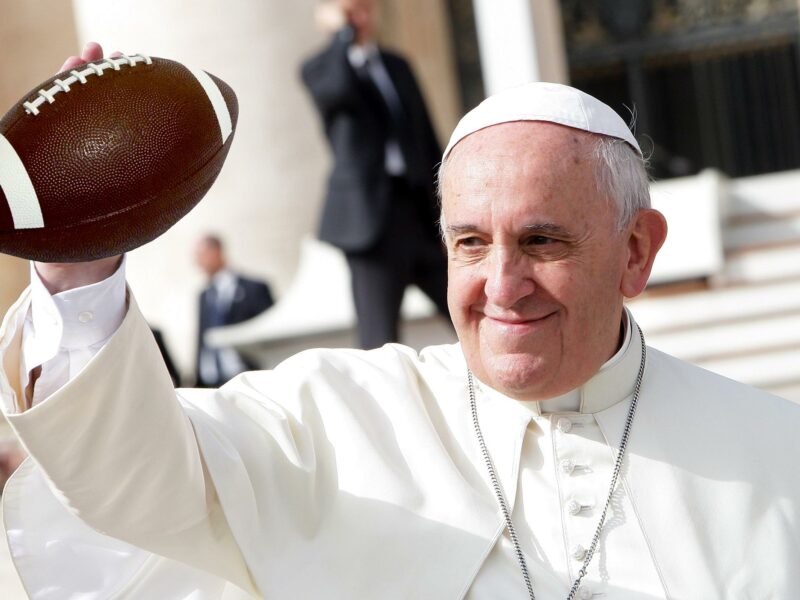 EDMONTON, AB – A massive open-air church service held at Commonwealth Stadium concluded when Pope Francis completed a 52-yard Hail Mary in the last few seconds of the mass' regulation time.
"With God, all things are possible," stated the 85-year-old head of the Catholic Church before pointing a finger high into the heavens and rocketing a perfect spiral deep into the end zone.
Witnesses to the event report that after the miraculous feat, the frenzied congregation stormed the field and showered His Holiness with coolers of holy water.
Though amazed, some of the 60,000 parishioners in attendance were still disheartened that the Pope's Holy Mass could not be held on a Sunday, the traditional day for tossing long bombs on the gridiron.
After the service, the Holy See issued a statement on behalf of the Supreme Pontiff stating his "apostolic journey to Canada was not for proselytization, which is why he made no conversion attempt."
Pope Francis' tour of Canada will continue with a visit to Toronto's Scotiabank Arena to sink a buzzer beater from half court.