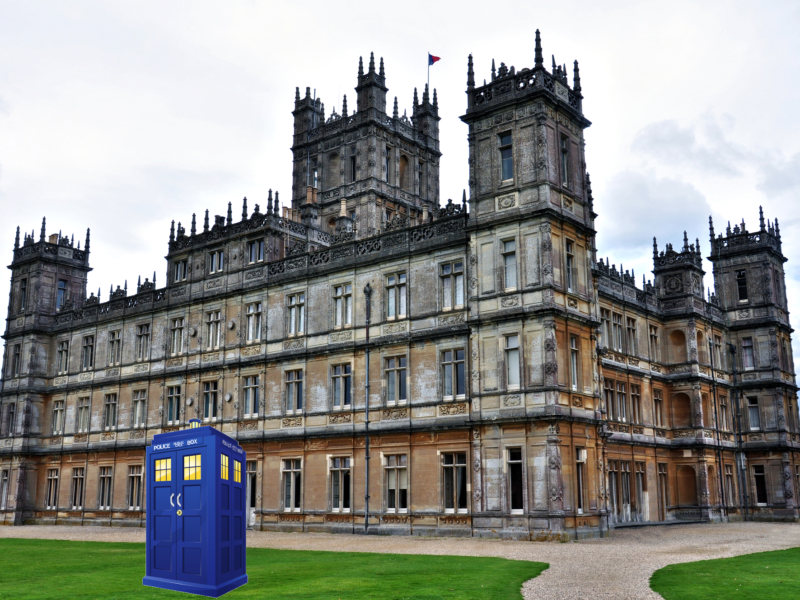 HOLLYWOOD – Inspired by hit movies like Doctor Strange in the Multiverse of Madness, the new Downton Abbey film will introduce multiverse theory into the lives of the beloved Crawley family. The unexpected plot twist has left critics searching for answers.
"The cast is winsome and the costumes are delightful," writes Jennifer Wu of The Hollywood Herald. "But I was very confused when the actors from Peaky Blinders showed up and the whole theatre burst into applause. Am I supposed to know who Cillian Murphy is?"
The multiverse storyline is a new one for Downton Abbey, which has previously focused on more traditional aspects of the British interwar period, including delightful spring weddings, the proper time to have tea, and the most polite way to exploit the working class.
"The Peaky Blinders crossover makes sense I guess, since they're set in the same general time period," writes Erica Stein of Cinema Scoop. "But it was weird when characters from Pride and Prejudice came out of a time portal and just got really excited about "modern" inventions like the gramophone, the safety pin, and toilet paper."
Critics agree that while the Bridgerton cast provides the film with some much-needed diversity, the sex scenes were entirely unnecessary. 
"I love that the film is narrated by Julie Andrews," writes Sam Henderson of Movie Magazine. "But I don't love that it's narrated by Julie Andrews in character as Mary Poppins."
Unfortunately, the multiverse plotline seemingly does very little to further the emotional journey of the characters, and instead serves only as a vehicle for celebrity cameos. The film features guest appearances from the cast of Sherlock, the English kid from Derry Girls, a CGI de-aged Prince Charles, and all 14 Time Lords from Doctor Who. 
Downton Abbey: A New Era ends with a post-credits scene showing Maggie Smith's Dowager Countess competing on the panel show Taskmaster. She loses badly.