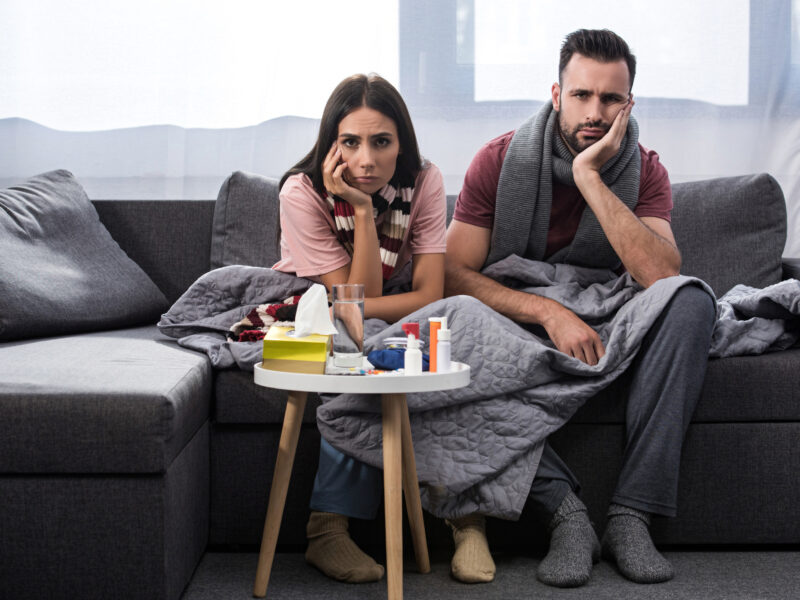 TRENTON, ON –  After buying an air fryer over a year ago, Bobby and Muriel Fuller regret this latest appliance purchase has failed to save their marriage after a string of attempts with other novelty gadgets.
Their desperate need to save their marriage began in what should have been a honeymoon period. When they first got married, they received both a juicer and an espresso maker. Unfortunately, their kitchen couldn't accommodate both, setting off their first major fight. In the end, the juicer was kept, even though Muriel admits to stopping using it only a month after receiving it due to the lengthy clean up process and high cost of vegetables to juice. 
"We've gone through an Insta-Pot, a Slap-Chop and an Easy Bake Oven, all with the hopes that each gadget would bring a bit of joy and mystery back into our relationship," explained Bobby. "I know that we are only one appliance away from having the perfect life, the perfect relationship. We just have to keep fighting until we find it."
They bought the air fryer mid-pandemic when it became clear that both of them working from home, was far too much time together. The idea was that crispy chicken wings and low fat french fries would create a bond that would ensure they made it through these tough times. However, the air fryer would often set off the smoke detector reminding them of the alarm bells in their hearts that their marriage was over and that the lingering smell of burnt tuna melt was the scent of failure.
"We have seen many couples save their failing relationships through the enjoyment of air frying together," said Marjory Temple, a representative from T-Fal. "I'm surprised that their relationship didn't improve. Our included recipe for corn dog-battered dildo was kitchen tested to improve intimacy and provide a quick, easy pre-sex snack."
At press time, the Fullers happily announced that they are pregnant as babies are a foolproof way to keep a couple together.