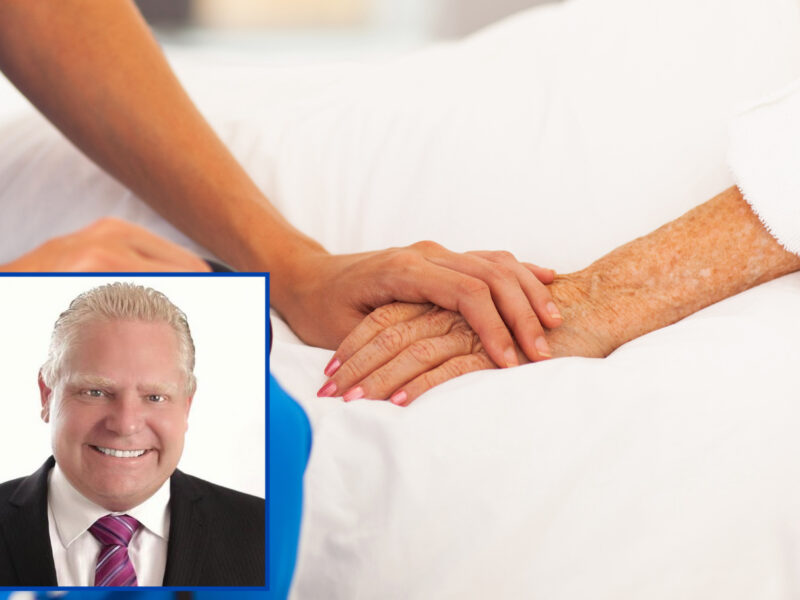 TORONTO – In the wake of over 4,500 long term care deaths during Ontario's COVID-19 crisis the provincial Conservative Government is thankful that, despite losing thousands of older PC-leaning voters, they're still probably going to win this week's election.
"When all those patients died due to COVID and industry negligence, naturally our first thought was 'shit, those old folks were probably gonna vote for us'," explained PC leader Doug Ford, speaking on a rooftop far away from any voters, unfriendly media, or people who disagree with him in any way.
"It kinda makes you think that years of letting the for-profit LTC industry regulate itself was coming back to bite us in the arse," said Ford. "But looking at our polling numbers going into Thursday's election, it turns out we got this in the bag even without those dead seniors' votes!"
"What a huge relief," exclaimed Ford.
While Ontario's long term care homes saw a massive spate of COVID-19 deaths, in many cases due to lack of staffing and even dehydration, Conservative insiders remain relieved that this has not impacted their 2022 electoral chances.
"It's not just the likely-PC votes that we lost in those nursing homes, which could have been critical in key ridings," explained Paul Calandra, Ontario's Minister of Long-Term Care. "It also could've been enormously detrimental to our campaign if Ontarians held the Ford Government accountable for those deaths, or even remembered them at all!"
Calandra added, "Fortunately our enemies – both in the opposition parties and the non-Postmedia press – kindly never attacked us about all the elderly Ontarians we left to die. Heck, they barely ever even mentioned the issue. So nice!"
The Ford Government has promised to incorporate the lessons learned during the long-term care crisis, namely by expanding early voting so seniors in LTC homes can be sure to vote PC before they die.
"Plus, with the billions of taxpayer dollars we're pumping into LTC homes in the coming years, part of that will go to hiring more care workers to hold dying patients' hands and check 'PC' on their ballots before they expire," added Minister of Long-Term Care Calandra.
Reflecting on the thousands of preventable long-term care deaths, and how they could have impacted the election, Ford turned sombre.
"We really dodged a bullet on this one," the premier mused. "And by 'we', I of course mean my Conservative Government, and not all those dead old folks. But things definitely could've been even worse. We lost over 13,000 Ontarians total – can you imagine if those had all been PC voters? We woulda been sunk!"
"Fortunately," Ford added, "most of the voters who died from COVID-19 were low-income city folk – You're welcome, NDP!'