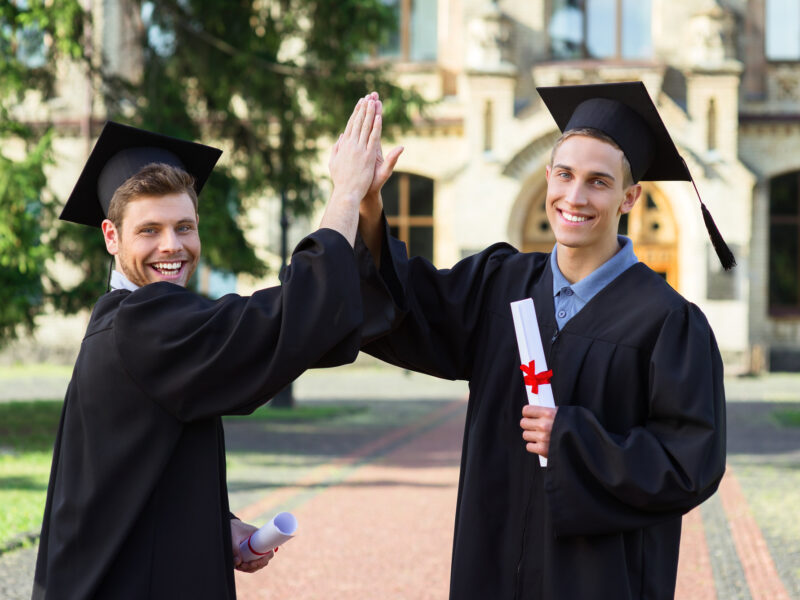 CALGARY – As universities around Canada conclude their academic year, thousands upon thousands of young men named Bryce are graduating from their respective business schools.
"I can't wait to begin contributing to shareholder value," said Bryce Holland, a new graduate of the Haskayne School of Business. "The time I put into my education portfolio has taught me to utilise my ability to think outside the box and push the envelope."
"We did it!" said Bryce Grant to Bryce Miller. "We executed the timeline for our deliverables, and now we're going to go out into the world and optimise so many workflows."
Many in the horde of Bryces were seen posting Instagram selfies tagged #grindset, having their undercuts and gold chains adjusted by their moms, or telling the engineering graduates that they looked forward to managing their projects using the science of finance.
"Bryce has added tremendous value to the family," said Bryce Carroll Sr. as he gave his son a reserved handshake. "Going forward, Bryce is going to bring actionable skills to an employer looking to take their business to the next level. I'm very proud to have invested in his success."
In addition to the undergraduate class, many other Bryces were acquiring their MBAs. At the Telfer School of Management, Bryces of all ages were fistbumping, exchanging LinkedIn contact information, and congratulating each other on using teamwork to make the dream work.
"I'm excited to have enhanced my core competencies and I look forward to stepping up to the plate," said Bryce Norris during his valedictorian speech. "At the end of the day I'm a results-driven individual, and acquiring this degree is therefore a win-win situation that moves the needle."
At press time, every Bryce was celebrating their accomplishment by drinking lukewarm pints of Molson Canadian.