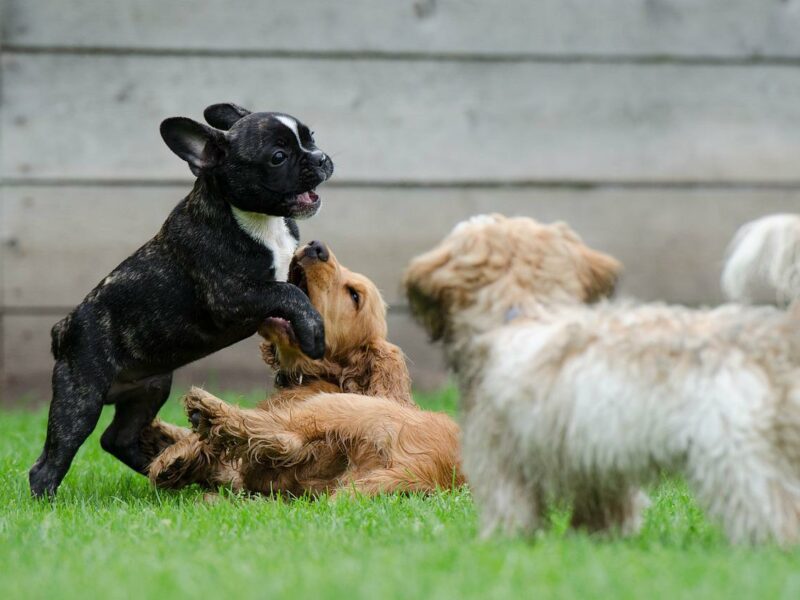 CALGARY – Traffic reports from the Morley household indicate that a massive three dog pileup is delaying multiple household commutes.
"There's fur everywhere, and you can still hear barking," one reporter said. "Frankly, it's going to take a while to untangle all these limbs."
From what witnesses can piece together, the accident began when a mid-sized terrier took a corner at full speed and plowed into a stationary compact French bulldog. The accident was further compounded when a large golden retriever heard the noise and rushed to help, only to skid and end up caught in the mess himself.
"It looks like Belle was speeding through a hallway zone because they were in a rush to get breakfast," said onlooker Allison Morley. "Poor Billy never saw her coming. And then Napoleon just started licking everyone."
The large, fluffy pileup will make Allison as many as 20 minutes late to work. Her husband Derek, whose morning routine has also been delayed, is facing criticism for documenting the accident on social media instead of helping.
"People need to see the importance of traffic safety," Derek argued, while adding #cuteastrophe to his Instagram post.
The latest update from the scene suggests that while progress has been made in getting the dogs upright and mobile, vigorous tail wags, demands for treats, and repeated reassurances that the dogs are still very good will likely keep the hallway completely blocked for the foreseeable future.
Both Morleys are worried that their return journey from their offices to the bedroom this evening will also face delays, as the dangerous blind hallway is a common site of toddler-on-toddler collisions.