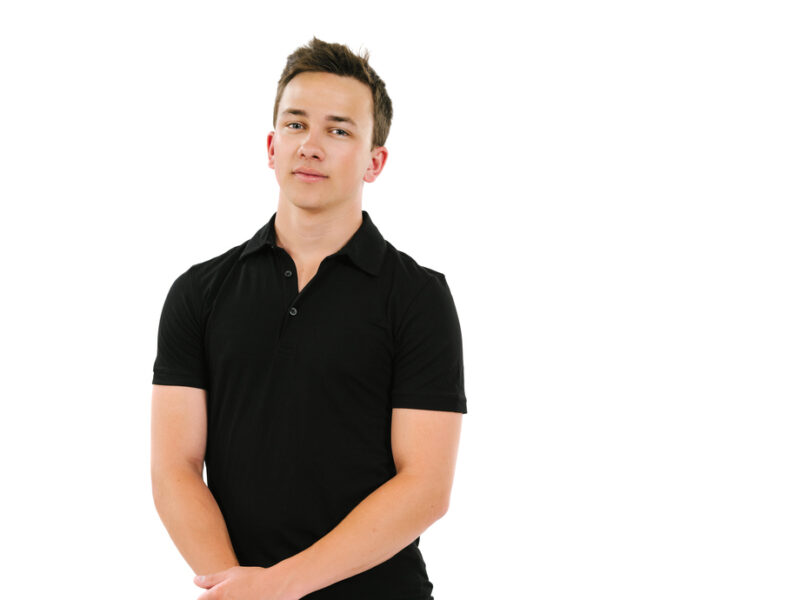 MONTREAL – After being the subject of numerous side glances and hushed whispers, local man in a Fred Perry polo Travis McCauley has come forward to clarify he's still an asshole but just not in that specific way.
"Yes, this shirt has been co-opted to become a symbol of the far-right terrorist group Proud Boys but I'm not like that at all," said McCauley. "I'm an asshole in different, more insidious ways – I'm just a regular run of the mill douche!"
McCauley went on to say that while he doesn't believe in white genocide or own any tiki torches, he does participate in other forms of assholery like calling other guys "champ", grunting unnecessarily loud at the gym, and referring to grown women as "rockets"
"Look, I don't actively advocate for the values the Proud Boys support, I merely benefit from and quietly contribute to the system they violently uphold without ever acknowledging or correcting the many ways I benefit," clarified McCauley. "It's way different!"
"I'm not like them at all – I masturbate like all the time," McCauley added, unsolicited.
McCauley went on to stress that while he vehemently disagrees with the Proud Boys organization politically, he cannot renounce their style of dress.
"It's not my fault these dudes look hella tight in their Perry Polos and reflective sunglasses. They give out the exact vibe I'm going for which is 'unbearable asshole.'" said McCauley "What am I supposed to do, not wear something that immediately reads as racist even though it also makes me look like I'm the most annoying person in bottle service?"
McCauley isn't the only one disturbed by the shirt's recent fall into the world of far right extremism.
"Fred Perry's polos were never made to be worn by political extremists or proud chauvinists and MRAs," said Fred Perry spokesperson Wendy Vega. "They were made to be worn while you stiff the server of a tip, or loudly talk about your recent trip to Ibiza."
At press time McCauley was devastated to learn that, in some circumstances, neo-nazi skinheads have begun to wear Sperry's Top Sider and Lacoste sweaters tied over Calvin Klein button ups, further limiting his wardrobe.