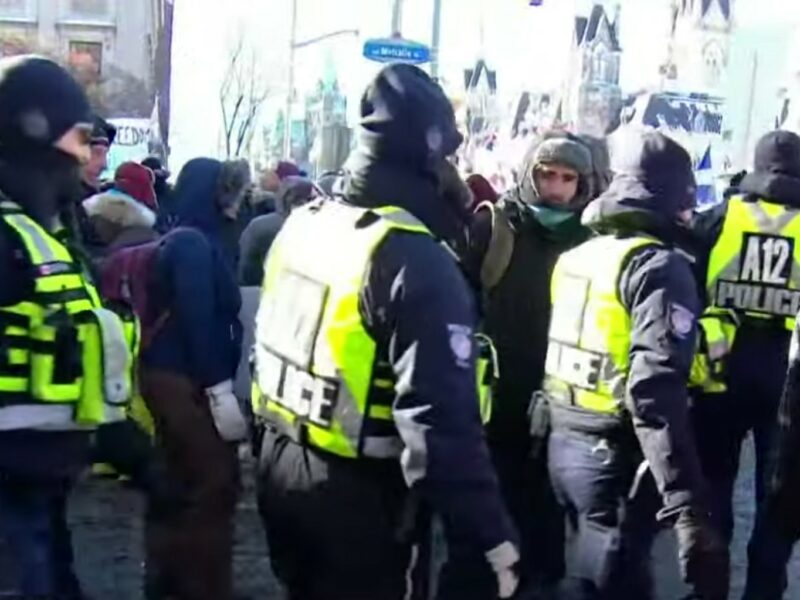 OTTAWA – The Ottawa Police Service issued a statement apologising to the protesters that descended on the nation's capital this past weekend for any trouble their presence may have caused to members of the convoy.
"While it may seem from early reports that demonstrators were able to act with total impunity, we want to express our regret if any of our officers got in their way."
"These demonstrators are concerned citizens who are worried for their safety and well-being, unlike the residents of Ottawa who keep reporting complaints to us," said Cst. Alvin Leapyear. "For the time being, this demonstration against lockdowns is why we are advising all residents to stay at home and for businesses to remain closed."
"I have to go now, I promised I'd take selfies with my new buddy, Sturmweiss," said Leapyear.
With widespread reports of illegally parked vehicles that haven't received tickets or been towed, protesters shutting down businesses, and harassment of city residents, the OPS stated: "We have let people down, and by people we specifically mean the thousands of demonstrators who have shut down our city."
Cst. Julie Madino said, "Even when I tried to hold the doors open for the demonstrators to the Rideau Centre, some of them still yelled at me and threw rocks. I feel terrible. When we act poorly towards the protesters, we're really acting poorly towards ourselves. Namely because many of the protesters are also off-duty cops."
A spokesperson for the Ottawa Police said, "We prefer to leave these people unprovoked to avoid inciting violence, just as we usually do. It's not like these are frenzied environmentalists agitating for a livable habitat. They are simply passionate people with a legitimate grievance… they hate Trudeau, or love COVID, or something like that. For that reason we are going to watch from a respectful distance and if any Ottawa citizen calls for assistance we will definitely write it down in our notebooks."
Cst. Madino added, "I had a great time regardless. I hope they come back every year."