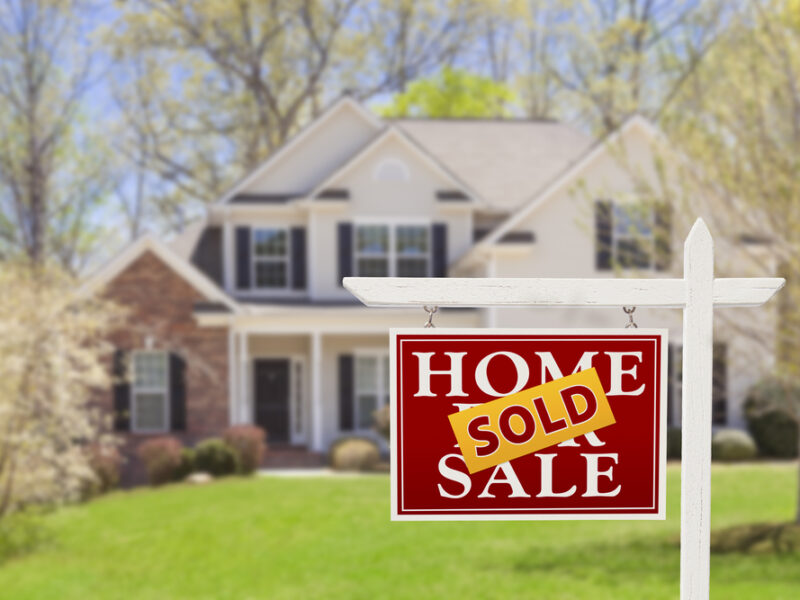 BRAMPTON – Local family the Feldmans have recently sold their beloved 2-story bungalow to a charming, newly-incorporated holding company.
"Our family made a lot of memories in that home," explained daughter Jenna Feldman, looking wistfully at the SOLD sign out front, "and I hope that Principal Investment 472639 Holdings Ltd. makes just as many memories."
Asked how she felt about her childhood home being sold, Feldman grew nostalgic.
"I have such great memories of mom roasting the turkey on Christmas mornings, building couch forts in the rec room with (siblings) Mark and Tara. Heck, maybe I'll even come back some day and ask the Limited Liability Corporation that's sitting on the empty investment property if I can look around."
Eldest brother Mark Fedlman added, "I'm just happy mom and dad sold to a nice stable corporation, instead of that sketchy startup that was asking around."
Retired parents Frank and Irene Feldman were reportedly charmed by the holding company's interest in purchasing their family home, particularly for $100,000 over asking.
"You know, Principal Investment 472639 Holdings Ltd. reminds me of Irene and I, just after we'd gotten married," explained Frank as he admired wall markings of his children's various heights over the years. "This year when we were deciding who to sell our home to, we sat down with their board of directors and asked about what their intentions were with the house, to make sure they were the right faceless corporation to move in."
"They even wrote us a nice letter about their intentions with the house. How ever since they started out as a sole proprietorship they always dreamed of celebrating holidays with their foreign investors from Russia, before one day growing into a highrise, international conglomerate," Frank added, wiping away a tear.
Housing industry reports show the fastest-growing segment of home purchases in Canada are being made by polite young numbered holding companies, followed by lawyers operating on behalf of foreign money launderers, and the jerk with the inheritance in your undergrad class.
As the Feldmans packed up a lifetime full of memories, they mused about the house's future with the new numbered holding company.
"I have a suspicion that this bright young holding company won't be alone in that big empty house for long," speculated Irene Feldman as she packed up old photos of her 3 family in the home they'd occupied for over 3 decades. "Before long I bet Principal Investment 472639 will be hearing the pitter patter of little subsidiaries. Then those tiny adorable holding companies will be running around the neighbourhood, making bully offers to pressure our neighbours to sell their homes."
Irene added, "Or should I say, our old neighbours. Frank and I are downsizing into a condo since the Brampton housing prices have gone insane."
At press time Principal Investment 472639 Holdings Ltd. have announced plans to remodel the Feldmans' childhood home into the Sephora of their dreams.