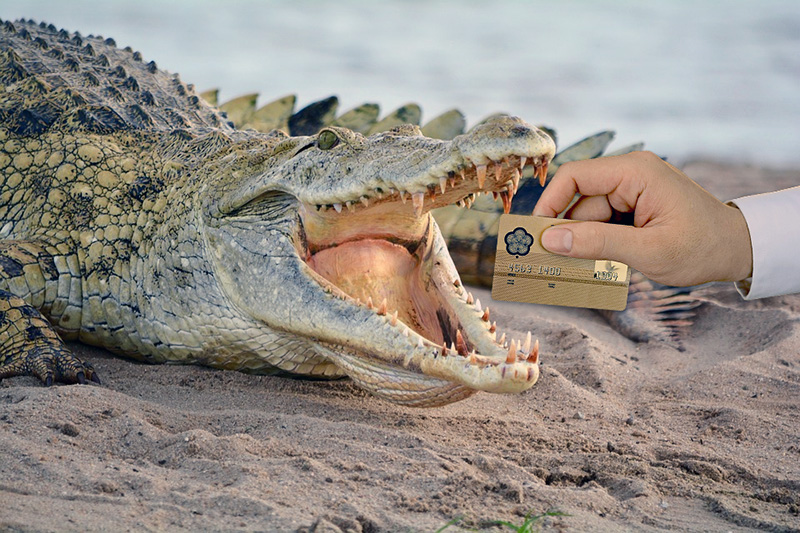 FLORIDA — Tragedy struck this week after famous billionaire Harold Yates was found mauled to death in a swamp. Investigations into his death revealed that the 85-year-old oil tycoon had died after telling his business partners that he was going to "withdraw his money from the caimans".
"I don't understand how this could have happened," sobbed Yates' 25-year-old wife Amber. "One minute we were on a romantic riverboat tour of the Everglades, and the next Harold was shouting that he needed to 'make a quick financial withdrawal' before diving over the side of the boat. The caimans were on him before he even had his debit card out. It was awful."
"I did think it was strange that we were in a swamp in the first place," she admitted, drying her tears with a $1000 bill. "I thought Harold kept his money on  some islands in the Caribbean." 
Wildlife enforcement officer David Northam confesses that cases like Yates' are unfortunately more common than previously thought. 
"You'd be surprised at how many times I've had to pull confused rich folk out of these swamplands," he said sadly, shaking his head. "Why, just last week I had to yank Jeff Bezos away from the waiting maw of a particularly hungry caiman. Turns out having too much money doesn't make you smart. Who knew?"
"He did thank me for saving his life by offering me a one-day Amazon Prime trial, though, so you can't say that he's not charitable."
At press time, local wildlife preservation employees were spotted putting up "Our Caimans Do Not Carry More Than $100 At Any Time" signs to hopefully deter future accidents.