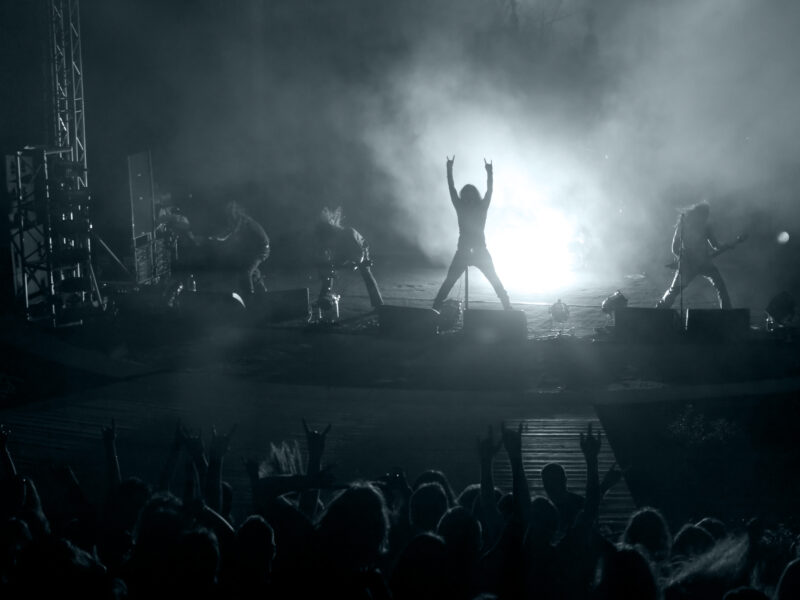 TORONTO – Yesterday, seminal pop-punk act The Pressgang announced the band will reunite next February to play Elipsis – the group's objectively worst album – in its entirety. Hardcore fans of the group reacted to the news with prolonged sighs and a resigned sense of obligation. 
"I hate pretty much every song on that record. It's an overproduced mess that was an obvious play for commercial appeal," said longtime Pressgang supporter Gavin Issacs. "I mean, I still bought tickets to the reunion with the fan club pre-sale link. But you better believe I'll be standing in the back of the venue with my arms crossed for the entire show." 
"I wonder if they'll play the recording of the singer crying on his ex-girlfriend's voicemail. That's how the album started off," he added.

The concert will mark the first time the band has played a gig in almost nine years. Pressgang split after a heated dispute over publishing rights for their radio hit "I love to loathe my ex-girlfriend (whoa-oh-oh)". The song was the lead single off Elipsis, which also featured notable tracks "Status Update" and "You better believe I'll never get over it".  
"On Elipsis the band abandoned their introspective and thoughtful lyrics for a bunch of rhyming couplets littered with playful misogyny. Their signature technical guitar riffs were also traded in for keyboard loops and handclaps," said music writer Dan Fozzi. "While the sound was panned by critics, it resulted in a breakthrough success with Pressgang selling more records than all their other albums combined." 
The show is expected to sell out, with additional dates across North America added later this month. In a press release, Pressgang's lead singer Mike Warner had the following to say about show. 
"Look, I like the first album better too but none of you motherfuckers bought that one and I can't feed my kids off your snotty taste."