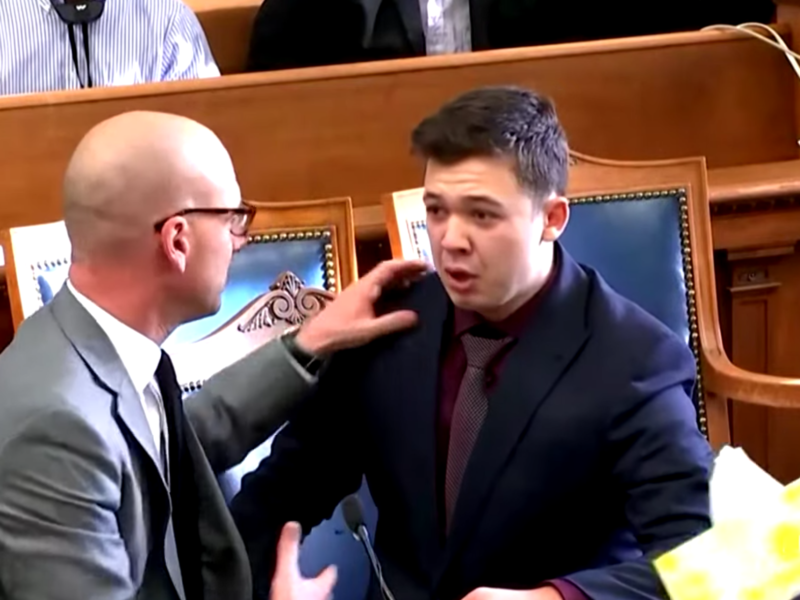 KENOSHA, Wis. – Terrorist murderers breathed a sigh of relief today upon the news that a jury composed of twelve terrorism and murder sympathizers found terrorist murderer Kyle Rittenhouse not guilty of all charges stemming from his acts of terrorism and murder.
"The decision came down to one thing: were we, members of the jury, more likely to be murdered by white supremacist terrorists, or more likely to be white supremacist terrorists?" said one juror. "Once we'd figured that out, the verdict was easy to reach."
Rittenhouse, now 18, murdered two people and critically injured another when as a radicalized minor he travelled across state lines with a loaded AR-15 rifle to a Black Lives Matter protest against police brutality in an attempt to terrorize the protesters.
When Rittenhouse pointed his deadly, loaded weapon at a crowd, Joseph Rosenbaum, 36, and Anthony Huber, 26, attempted to protect themselves and others by disarming the terrorist gunman. Rittenhouse murdered them, shot and wounded Gaige Grosskreutz, now 28, and was then allowed to return home without immediate arrest by Kenosha police. The jury, hearing all these facts, agreed with the police's initial decision to let these acts of terrorism and murder go unpunished.
"Just because he went into a volatile situation with an illegally obtained loaded weapon with the express purpose of using that weapon to protect 'property' through both the threats of violence and the application of violence doesn't mean he's the bad guy," said another juror. "I just felt really bad for him. I really see myself in him, in that I also believe in committing murder to uphold white supremacy."
Rittenhouse's attorney was relieved that his client was able to find so much sympathy in both the judge and the jury. "Kyle would have faced a very difference outcome if the court wasn't filled with people who support terrorism and murder," Mark Richards said. "I hope this outcome acts as an inspiration to all of the potential terrorist murderers out there, provided they are also white."
Judge Bruce Schroeder, who during the course of the trial revealed himself to be an enthusiastic supporter of terrorism and murder, was too overcome with emotion to comment on the verdict and simply gathered Rittenhouse in a bear hug and held him while muttering "my boy, my beautiful boy".
At press time, the jurors were seen taking up a collection to buy Rittenhouse a new gun, a white robe, and several pounds of fertilizer.