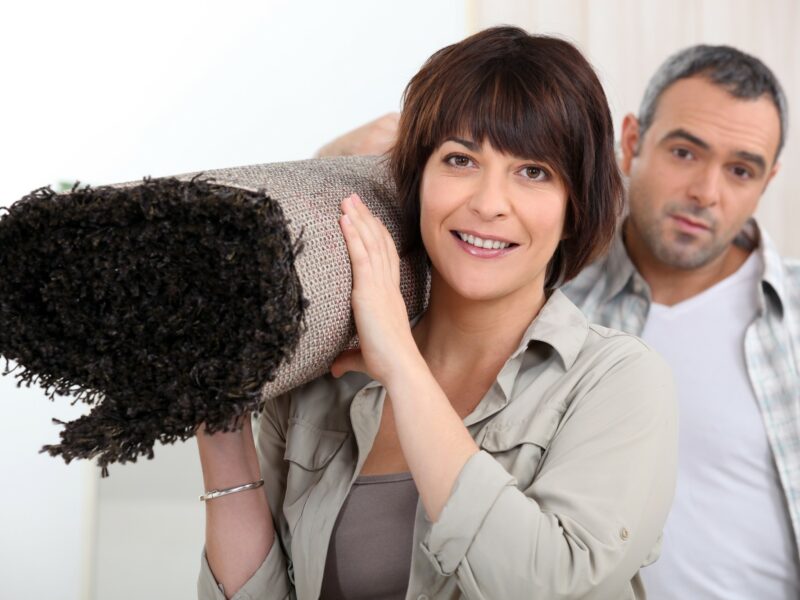 CALGARY – Local accountant David Summerson is tired of his friends continually expecting him to assist them in body disposal ever since he purchased a long, thick rug.
"I didn't realize how many of my friends were holding on to their victims because they didn't have a rug to roll them in," Summerson says. "But then I get this rug, and next thing you know, every weekend it's 'David, I got this problem I need moved' and 'David, you gotta help me man, I messed up' and 'Dave, buddy, remember when I drove you to the airport? Now I need a favour.'"
"Look, I get it, we all take advantage of that one friend who has a pool, or a home theatre system, or a soundproof basement and hacksaw, but that doesn't mean it's not getting old."
The rug in question, a two-metre by two-metre dark brown pile-woven carpet, was initially purchased to cover the hardwood floor in Summerson's living room. But since an unfortunate 'incident' involving what everyone mistakenly thought was a rubber knife during his last Halloween party, most of Summerson's closest friends were clued into how easy it is to transport a human body once it's rolled up in his new rug.
Summerson isn't the only one who thinks his friends' use of the rug is a problem. "It's frankly a crime that everyone keeps using David's rug to dispose of human bodies," says Summerson's sister Joanna. "Because it really pulled his living room together."
"I wish David would learn to stand up for himself," his sister continues. "Tell his so-called friends that he's busy. He has a life, and a job, and his own bodies to dispose of. And yes, I also happen to occasionally need him and the rug. It's so hard these days to find a good book club that isn't already full."
Now the rug spends most of its time on the move to and from the local quarry, a nearby incinerator, various building sites with recently poured concrete foundations, or at the dry cleaners. "If my cleaner didn't owe me because he also borrowed my rug after getting into an argument with his business partner, the cleaning alone would be costing me a fortune," Summerson laments.
Summerson just hopes none of his friends ever learn about the artisan vat of hydrochloric acid currently decorating his spare bedroom.