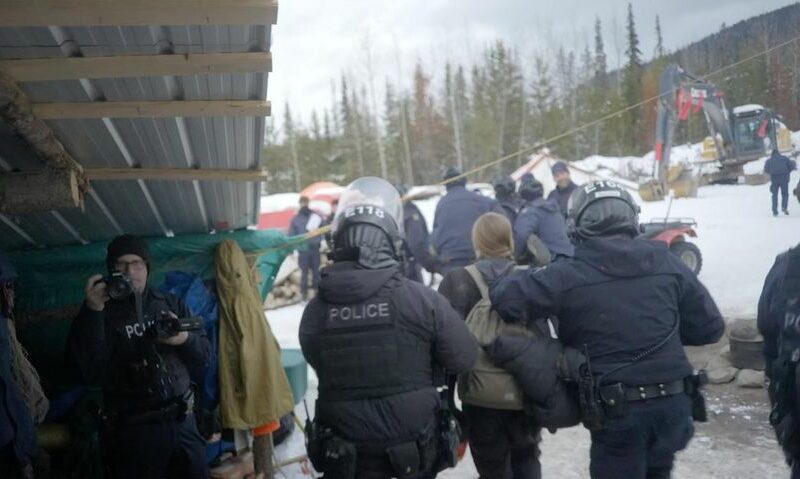 OTTAWA – Members of Canada's national and local press are assuring Canadians that they will start to cover the RCMP's violent and quite possibly illegal raid on sovereign Wet'suwet'en territory just as soon as a couple more big name American celebrities tweet about it.
"We weren't going to cover it as we're busy with important things like which Conservative MP is scared of needles and writing 65 sponsored content Black Friday listicles," said TorStar editor Simon Bach. "But now that Ruffalo and Leo have weighed in we're thinking this story about climate change, indigenous rights and police militarization may be somewhat significant."
"If The Rock, Guy Fieri and whoever runs the Smash Mount account start posting about it, we'll definitely have to look into it."
RCMP conducted multiple raids last Friday, arresting 30 Indigenous Land Defenders, over the objections of Wet'suwet'en elders who are protesting Coastal Gaslink's plan to build a pipeline through their land. Naturally Canadian media immediately focused on how two journalists were also arrested and completely forgot about the story once they were let go.
"Ultimately writing about Canada is a bit boring. We just don't have the kind of massive injustices that people get outraged about like the U.S. does with the Rittenhouse verdict," said one reporter. "Here it's all just polite banter in Parliament and the occasional violent military assault on a sovereign people in order to protect corporate interests."
The national media is also looking forward to examining how climate change is clearly responsible for the current massive flooding taking place on both coasts, just as soon as Greta Thunberg points it out to them.