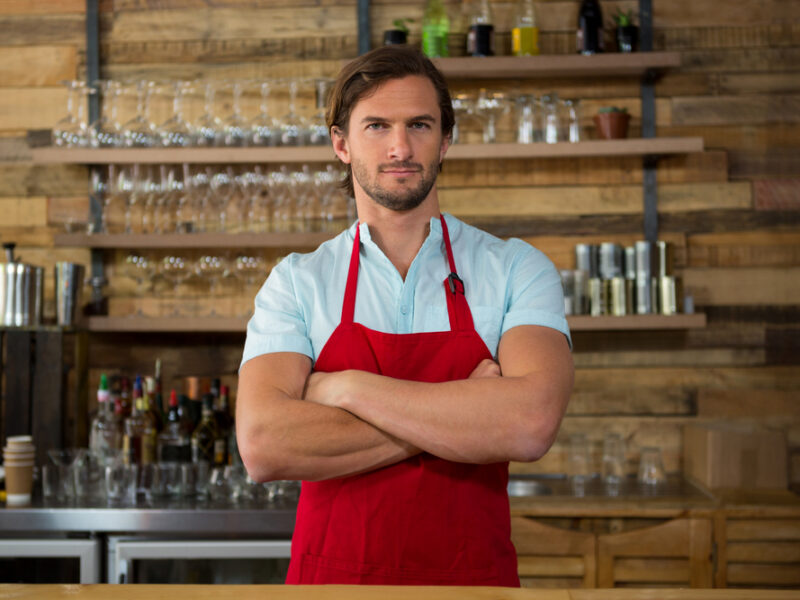 TORONTO – Saying the moment he has been waiting for was finally here, David McGrath, owner of Tito's Bar and Grill, proudly announced that those who were not vaccinated were just as welcome in his establishment as those who were, in direct violation of new provincial regulations regarding COVID-19.
"Many at Tito's thought this would never happen," explained McGrath, as he motioned to his last remaining female employee to hike up her skirt. "Many thought I was mad. But I insisted on stealing tens of thousands in tips, never paying overtime, and never leaving twelve hours between shifts."
Provincial authorities are not sure what will result from Tito's refusal to abide by the vaccine passport.
"When the ministry of health said we had to help enforce this [vaccine passport], we were really surprised," says Monte McNaughton, Ontario's minister of labour, training, and skills development. "I thought these rules were like that one that says you can't drag a horse down Yonge Street on Sunday. I didn't think we would ever have to enforce them. No one here has ever enforced anything. It's way too hard."
Sources inside Tito's say the business is well-prepared to disregard the vaccine passport system, having already spent years factoring violations of labour law into their costs.
"Thanks to Doug Ford rolling back the minimum wage, I could afford an even better lawyer to intimidate that one hostess who complained," explained McGrath. "She wanted this thing called..Uh, what was it?…Maternity something, I dunno."
Staff at Tito's confirm the company has been training hard with them, preparing for when they will have to ignore even bigger regulations.
"I've been here for three years, I work 70 hours a week" said one cook, who wanted his identity concealed so he wouldn't get fired before he could find another job. "I'm still not considered a formal employee."
McGrath says that ultimately, he is not worried about the new vaccine passport system.
"Business is booming with all these new anti-vaxxers. A lot of them are cops."