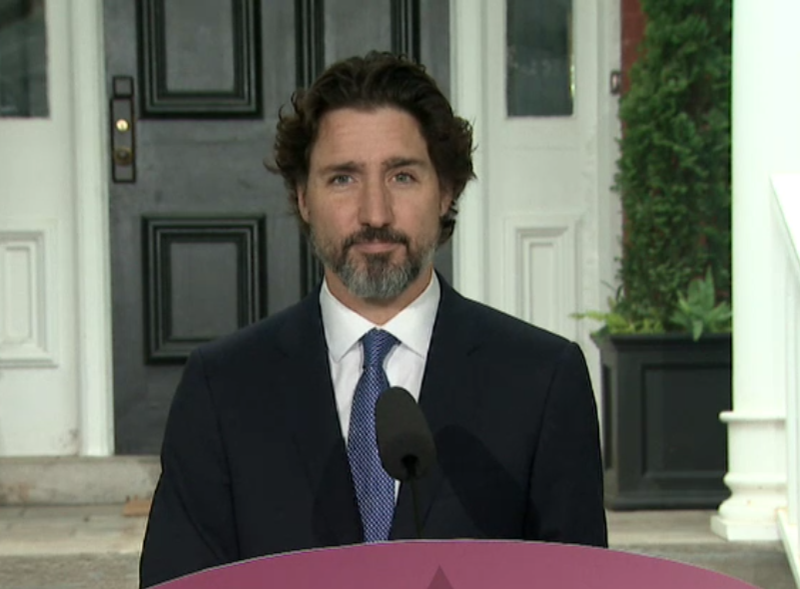 OTTAWA – In response to recent forecasts that he may not have a job for much longer, Prime Minister Justin Trudeau has announced a sudden extension to CRB.
"The Canada Recovery Benefit was introduced to help those most in need of financial assistance," Trudeau said during a recent press conference. "Those who are not eligible for our antiquated EI system, those who are unable to find work that pays a living wage, and those who called a snap election in the middle of a national crisis for no fucking reason."
Trudeau later confirmed the news via Zoom call, during which a stack of his resumes was visible in the background. Close-up shots of the resumes reveal that the prime minister's listed skills include "the last name Trudeau", "went to Pride once", and "starred in a TV movie."
Trudeau went on to detail additional changes to eligibility for the benefit. "Instead of a 50% reduction in one's income, a salary reduction consistent with the difference between that of the Prime Minister and a backbench MP will now qualify," he informed reporters. "In addition, the costs of moving from a mansion in Ottawa to a smaller mansion in Papineau, mounting a comeback campaign, and expanding your sock collection will all now be claimable expenses under the benefit."
A spokesperson for Trudeau, however, maintains that the prime minister's imminent job loss and sudden extension of the benefit program are, unlike the PM's previous success and his recognizable last name, only mildly related.
"Prime Minister Trudeau called this election and extended the CRB for the same reason: because he deeply cares about Canadians," said spokesman Lucas Pratchett while filling out his own CRB application. "That's why he wants to force them to wait in crowded public polling centres for hours when endangered by a highly transmissible virus, before effectively handing over the federal government to an opposing party that doesn't believe in science."
Trudeau has extended CRB by a whopping 208 weeks, which is the approximate length of time between when his inevitable successor will take office and the next federal election. It is anticipated that the Conservatives will reverse the decision within hours of winning this year's race.