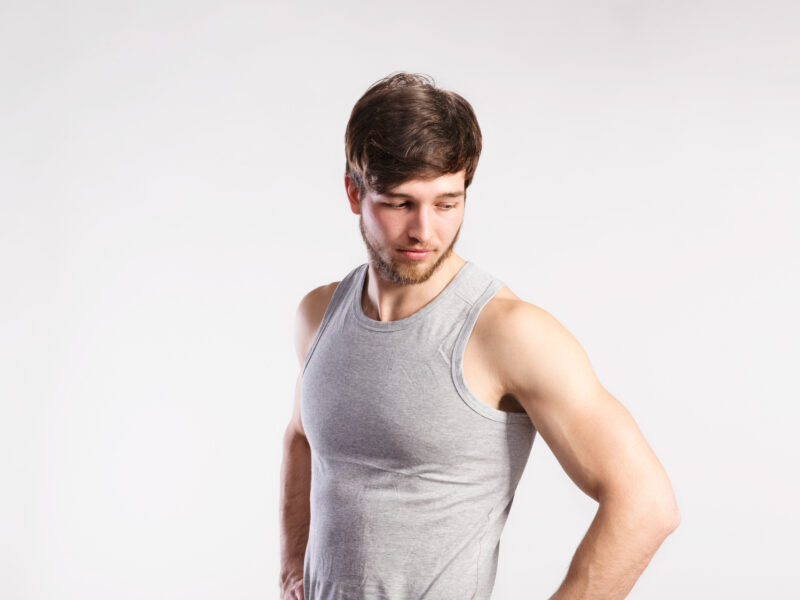 VICTORIA – With British Columbians now able to sign up for vaccine passports, local paralegal Craig Sherman is worried about how his shoulder will look in its passport photo.
Sherman, who briefly skimmed a news article on the passports and came to a significant misunderstanding of how they work, spent over an hour taking test photos of his bare shoulder.
"I spent all this time setting up lighting and applying makeup, and then I realised I was working on the shoulder I didn't get the vaccine in," Sherman said. "Once I moved to the proper shoulder I finally got it looking okay, but who knows what the lighting at the studio will be like."
"Jeez, I'd better remember to wear a tank top when I go for the photo," he added. "And I'm just going to shave off all this hair and keep my shoulder bald, one time a bouncer wouldn't let me into a bar because my haircut didn't match the one on my driver's license and I'm not about to repeat that."
Sherman said that while he may look silly for obsessing over his shoulder's appearance, he didn't want to risk authorities judging him for having a shoddy or suspicious looking shoulder.
"And I definitely want to make sure my shoulder looks like it usually does, or else they could accuse me of buying or stealing a photo of someone else's vaccinated shoulder," he said. "At least after all this hassle it will be pretty cool to get stamps in my passport and have a souvenir of all the places my shoulder's been. That could be a keepsake to pass on to my grandkids some day."
After visiting a professional photographer and setting up his vaccine passport, Sherman printed a copy of the passport and stapled his shoulder photo to it. He then began worrying that his QR code looked nothing like him.