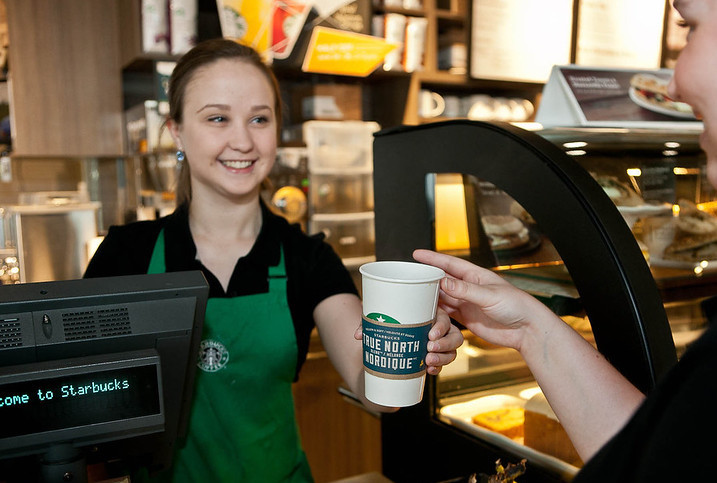 TORONTO – Today in an inspirational display of pandemic solidarity, a local wealthy man spent several minutes bonding with the barista at a neighbour cafe about how weird it is to finally go back to work.
"I've totally forgotten what it's like to wake up before noon and leave my house to go to work five days a week! Well, they actually have us at two days a week for now, while we readjust," said attorney and yacht-owner Warren Concord to barista and student debt-owner Mary Hinsen. "So weird to wear pants again, isn't it?"
Though he was able to work comfortably from home during the pandemic, Mr. Concord told the barista he really missed seeing people who weren't his household staff. When Ms. Hinsen commented that she had missed gyms, the wealthy attorney commiserated that he was reduced to turning his third guest room into a second home gym.
"Back to the old grindstone- TGIF!" Mr. Concord said to Ms. Hinsen at least three times during their interaction, even though it was Wednesday.
Mr. Concord then regaled the cafe with tales of his lockdown hobbies, such as making inspirational TikToks for nurses and doctors "so they don't burn out" and buying and learning to use a home espresso machine.
"I now have a whole new appreciation for your job!" Mr. Concord said to Ms. Hinsen, before correcting her latte technique.
"It's been a hard year-and-a-half for Toronto, but it's comforting to know we were in this together," said Mr. Concord, who escaped to his mountain cabin in the Rockies for most of the pandemic. "A virus doesn't discriminate!"
Ms. Hinsen remarked that this was not an unusual encounter. "We get a lot of rich people wanting to bond over the pandemic, though Mr. Concord was the only one who pressured me into donating to a charity he started for frontline workers."
As he left the cafe, Mr. Concord commented that he had really missed talking to ordinary people; "I would have even tipped, but I already banged pots for them at 7:30 PM all last April."