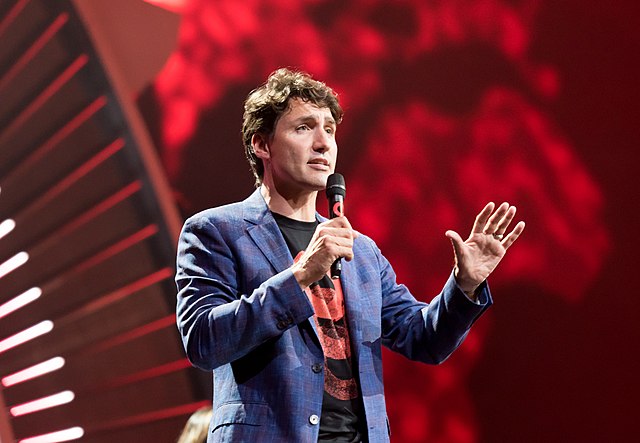 OTTAWA – In light of renewed attention to the horrors of residential schools, Prime Minister Justin Trudeau has announced that he will be taking immediate action on reconciliation by beginning all land acknowledgements with a shorter and slightly less meaningful land acknowledgement. 
"Before I begin this land acknowledgement, I want to start by acknowledging that I am making this land acknowledgement on unceded Algonquin Anishinabe territory," said Trudeau, speaking at a recent press conference. "In my upcoming land acknowledgement, I will acknowledge that this is the ancestral home of the Algonquin people, and I'll try to find something nice to say about them, like acknowledging them as the past, present and future caretakers of this land. I think that sounds pretty good, right?"
White activists across the country criticized the move by Trudeau on Twitter, saying it was not enough. 
"This country's First Nations, Inuit and Metis people are facing real and serious issues like systemic housing discrimination and overrepresentation in the criminal justice system. Land acknowledgements just aren't enough," said Oakmont resident Bethany Gray, as she prepared to Tweet out the link to a change.org petition. "If Trudeau really wants to show that he's serious about repairing the harms done to the Indigenous community over hundreds of years, he needs to start wearing an orange t-shirt sometimes. And if that doesn't fix it, he might even have to show that he's willing to put on some orange socks too."
Upon hearing concerns from Indigenous leaders and youth about the lack of meaningful action toward reconciliation, Trudeau has expressed willingness to make a third, almost entirely meaningless land acknowledgement acknowledgement acknowledgement before his new land acknowledgement acknowledgement.